Tennessee Law Keeps Drag Queens Away from Kids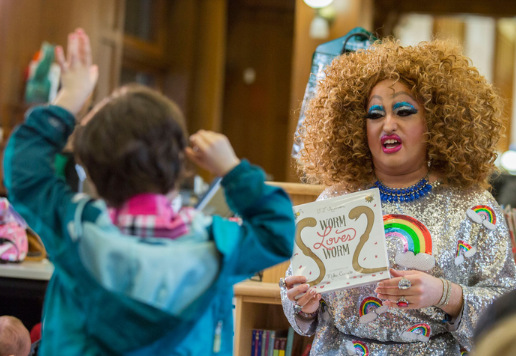 Tennessee Governor Bill Lee (R) passed legislation this month to keep minors away from drag shows and other debauched performances. The Putting Kids First Act, which was passed by a vote of 74-19, outlaws "adult cabaret performances" in places where children may be present.
The term "cabaret" refers to any show that includes "topless dancers, go-go dancers, exotic dancers, strippers, [and] male or female impersonators that give entertainment that appeals to a prurient interest," according to National Review.
Drag shows and other adult-oriented events in Tennessee must now be held in age-restricted venues. Violations will be classified as a Class A misdemeanor, with fines of up to $2,500 and up to a year in prison. Repeat offenses will result in penalties of up to $3,000 and jail terms of up to 6 years.
"This is a commonsense child-safety bill," says Tennessee State Representative Chris Todd (R), and is just the sort of legislation we need as Democrats continue to insert queer theory and other liberal propaganda into school curricula.
In reaction to critics who see the bill as an attack on the LGBTQ community, Senate Majority Leader and bill sponsor Jack Johnson (R) stated that the bill is not targeted directly at drag shows:
"The intent of the legislation is just to simply say that you cannot have sexually explicit entertainment…in a public venue where kids might be present," explains Johnson, who introduced the bill after he was asked to stop a "family-friendly" drag show from taking place in a public park during a Pride event in Jackson. "It gives confidence to parents that they can take their kids to a public or private show and will not be blindsided by a sexualized performance."
Sexually charged performances, such as drag shows, are mentally destructive and should be considered child abuse.
According to Washington Times columnist Cheryl Chumley, those who promote drag shows and other deviant displays do not seek acceptance or tolerance: "It's about flipping norms and flipping the middle finger at traditional family and biblically based values. It's about tearing down societal standards and bringing about a new culture that supposedly embraces everything – which is to say, stands for nothing."