Transgender Student Accused Of Attacking Two Female Students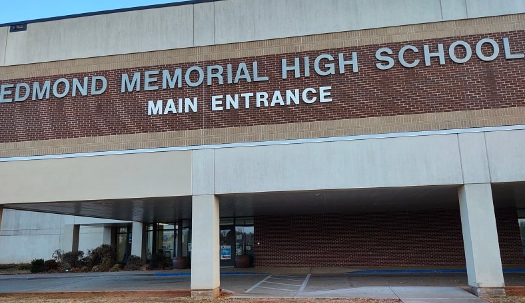 In Oklahoma, a transgender kid is accused of brutally assaulting two female pupils in the school bathroom of Edmond Memorial High School in Edmond.
Two female students were hurt as a result of a fight that a transgender male student allegedly started with them in the women's restroom, and he apparently received a juvenile summons for it.
At around 8 am, when police arrived at the school, a female student was in the nurse's office.
The responding officer observed the victim's face to have "many red patches" and that both of her eyes were starting to bulge. The victim, whose full name was withheld owing to her age, was questioned by the police.
The female student reported to the officer that she had been speaking to friends in the women's restroom when a transgender student, designated by the letter A, approached her.
She explained that after she disregarded A's attempts to talk to her, A became enraged and asked if she wanted to fight before coming up to her with balled-up fists.
The transgender student punched the victim in the face, yanked her hair, and forced her to the ground, the victim reported to the police. She claimed that while she was on the ground, the transgender student started continuously punching and kicking her in the face.
The victim's companions saw the attack happen while they were in the bathroom and were pleading with A to stop. When one of the other female students tried to step in, the attacker hit her twice on the left side of her face.
According to a witness, the girl attempted to intervene because she believed her friend's life was in danger and A was a male.
The girl who intervened in the incident was reported to have suffered head, facial, and eye injuries as well as a suspected head trauma.
The victim's account of what happened was verified by two witnesses.