Top Texas Sheriff Leaves Democrats – Switches to Republican Party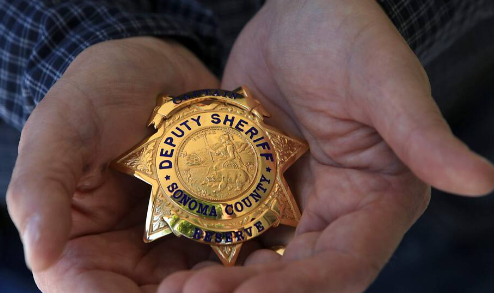 As the second prominent elected person to desert the Democratic Party under Republican Party of Texas Chairman Matt Rinaldi, a sheriff in Texas declared this week that he had formally changed his party affiliation and was now a Republican.
In a statement to the media, Karnes County Sheriff Dwayne Villanueva said,"I look forward to continuing the strong tradition of excellent law enforcement in Karnes County, which requires us to come together for a common cause and seek out leaders of integrity and merit."
Rinaldi applauded the decision and said he was "proud to welcome" Villanueva to the Republican Party.
Karnes County, population 15,545, is a 47% Hispanic rural county in south Texas. Staunchly conservative, it gave Trump and Cornyn over 75% of the vote. Incumbent Democratic sheriff Dwayne Villanueva miraculously held on, thumping his opponent by over 30 points. pic.twitter.com/oQGjE6B3FW

— Thorongil (@Thorongil16) July 31, 2021
According to the chairman, high-profile officials switching parties during his tenure are mostly due to the Democrats' lax stance on crime and defunding of the police.
Rep. Ryan Guillen, a longtime Democrat, declared last year that he was joining the Republican Party after concluding that Democratic policies "are not the values of most Texans" and "certainly not the values of South Texans." This was one of Texas's most high-profile switchovers in almost a decade.
At a news conference in Floresville in November 2021, Guillen stated, "Many of us are waking up to the fact that the values of those in Washington, D.C., are not our values, are not the values of most Texans, certainly not the values of South Texans."
"The ideology of defunding the police, of destroying the oil and gas industry, and the chaos at our border is disastrous for those of us who live here in South Texas,"he continued.
Guillen, a staunch Second Amendment advocate who has long opposed tax increases and a dangerous U.S.-Mexico border, prevailed as a Republican in the midterm elections on November 8.
During the 2020 elections, Villanueva received the most votes as a Democrat in Karnes County, which had mainly gone toward the GOP.
According to Texas Scorecard, Sen. John Cornyn (R-Texas) and former President Donald Trump received more than 75% of the votes. Villanueva, a Democrat at the time, yet won with 65.8% of the vote.
The seasoned police officer is renowned for his successful track record of arrests, which includes high-profile cases involving a serial arsonist, an escaped prisoner, drug dealers, and more.
Villanueva has been in law enforcement for about 30 years and has held the top position since 2013. He's in the middle of his third term right now.
Villanueva said during his 2020 reelection campaign that he is a prominent member of the community who "attends most all activities" in the area and that, as sheriff, he has been "pro-active" in battling crime.