Tiger Escapes From Georgia Zoo After Tornado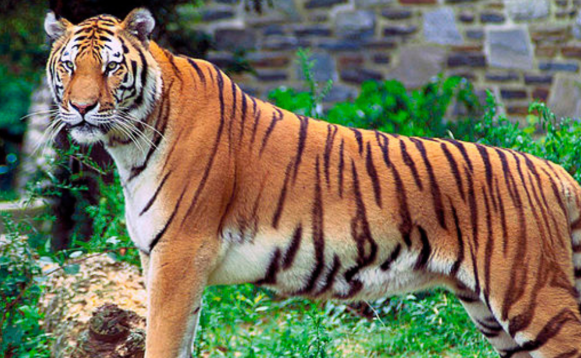 After a tornado ravaged the area, at least one tiger broke free from its enclosure at a zoo in Pine Mountain, Georgia. It is now unknown whether the animal is still inside the park or is wandering the streets in search of a snack.
The tiger is gone from Pine Mountain's Wild Animal Safari, which is located at 1300 Oak Grove Road. "We have received a report from the Pine Mountain Animal Safari that they are reporting a Tiger that is unaccounted for inside the park. We have sustained damage at the park and will not be open today. We are working diligently to keep our team and animals safe and will update with more news as it is available," the Troup County Sheriff's Office stated.
On the drive-through safari, the animals "roam freely and may even approach your group" because there are no cages, according to the Wild Animal Safari website.
Tiger escapes from Georgia safari park after tornado damages its enclosure https://t.co/eLHOfHeFZU

— Daily Mail US (@DailyMail) March 26, 2023
The 3.5-mile track is said to be a wonderful place to get to know some of nature's animal inhabitants.
The park already gained notoriety the previous year after a video went viral showing the wild creatures savagely advancing on a couple in their automobile.
Morgan Mosley, 28, can be seen screaming in panic as the creatures approach in the March 29, 2022 footage.