This Democrat Is Blocking Biden's Agenda Again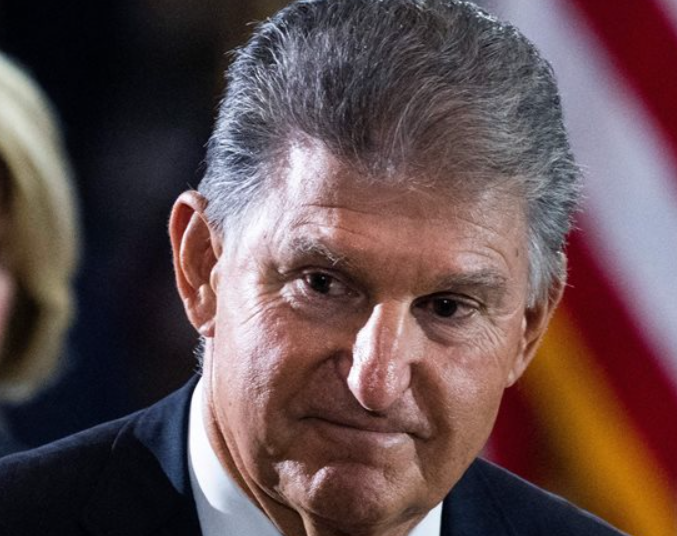 Senator Joe Manchin of West Virginia has informed Senate Majority Leader Chuck Schumer that he would not support a Democratic plan calling for increased expenditure on combating climate change as well as greater taxes on businesses and the richer citizens of the country.
President Joe Biden's "Build Back Better" legislation was previously blocked by Manchin, a crucial Democratic swing vote in the Senate, due to his worries about the debt and inflation.
On Wednesday, Manchin expressed discomfort about the talks, saying that the most recent inflation data made him feel more apprehensive than he's ever been about approving a deal that may lead to future price hikes.
Manchin's demands cast doubt on the measure's future and appear to dash Biden and Democratic leaders' aspirations of passing a more comprehensive bill through Congress by August, just in time for the November elections.
That would have allowed them to contrast themselves with Republicans, who are anticipated to vote unanimously against the measure, and demonstrate to Democratic voters that they were tackling a variety of party issues including reducing climate change and taxing the wealthy.
In a statement, Manchin's spokeswoman Sam Runyon restated the senator's claims that he opposed any legislation that would increase consumer prices. The government said last week that the annual rate of inflation in the previous month was 9.1%, the highest level in forty years.
The senator informed Democratic leaders that he was amenable to lowering senior prescription medication costs and extending subsidies that cut the cost of health insurance.