Teacher Terminated for Refusing to Betray Parents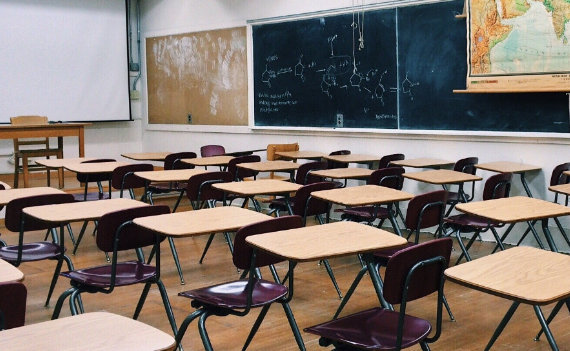 A teacher was sacked by a California school district for refusing to mislead parents about their transgender students. Jessica Tapia claims she was subjected to discrimination because of her religious convictions, and the district accuses her of breaking its rules. She is prepared to take the matter to court.
The Jurupa Unified School District in southern California's Tapia fired her on January 31 after a disagreement with administrators on her religious beliefs and their treatment of transgender children.
When other classmates discovered Tapia's social media pages, where she discussed her Christian religion, the argument broke out. She was allegedly reported by the pupils to school administrators, who placed her on leave.
Christian Teacher Fired For Refusing To Hide Students' Gender Transitions From Parents https://t.co/5ao0ZOkHIJ

— Daily Caller (@DailyCaller) February 16, 2023
Tapia claims that after being called back to work, she received "various directives" regarding transgenderism but was still allowed to continue teaching. Trenton Hansen, the district administrator, was informed by her that some of the requests were incompatible with her religious convictions and that she would not, for instance, keep parents informed if a kid wished to change their preferred pronouns.
In response, Hansen handed Tapia a note informing her that her contract will expire at the end of January and stating that the "district cannot accommodate your religious beliefs."
The district rejected a number of viewpoints, including the ones that students should be addressed by their preferred pronouns, parents have a right to information, and pupils shouldn't use the locker rooms for the opposite sex.
The Jurupa Unified School District has a variety of progressive regulations. Pupils are permitted to use the restroom and participate in sports regardless of their claimed gender. According to Tapia, she opposes these regulations not only because she is a Christian but also because she is a mother.
She declared that she would be "absolutely livid" if a teacher refused to inform her of crucial information about her child, such as the fact that they are uncertain about their gender.
The district won't comment on the situation, but Tapia has now made the decision to talk about it. Among the information she has shared is that she intends to file a lawsuit.
She has a lawyer on retainer, and the Equal Employment Opportunity Commission has just sent her paperwork.