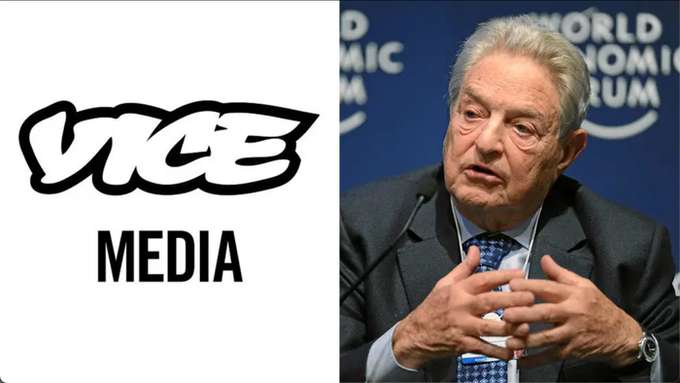 The Wall Street Journal says that the investment management business of George Soros and Fortress Investment Group are close to finalizing a deal to acquire the financially troubled Vice Media Group for around $400 million.
Vice, which was once worth $5.7 billion, is looking to sell in order to avoid bankruptcy.
According to the source, the court-supervised transaction would likely result in the elimination of the interests of other investors holding debt with the firm, including TPG Group, Sixth Street Partners, and James Murdoch, son of Fox News CEO Ruper Murdoch.
After spending over a year trying to sell itself, the firm was forced to take out a "lifeline" $30 million loan from Fortress because it was unable to pay its suppliers.
"Vice Media Group has been engaged in a comprehensive evaluation of strategic alternatives and planning. The company, its board and stakeholders continue to be focused on finding the best path for the company," the company spokesperson told Reuters in an emailed statement.
Several other media and technology companies have had to downsize in recent months owing to the hard economy and sluggish advertising market, so its possible bankruptcy is not unexpected.
These changes follow the cancellation of Vice's flagship "Vice News Tonight" show on Vice TV and the company-wide implementation of layoffs.
According to the study, its five core businesses are Vice.com, Vice Studios (its film and TV production arm), Vice TV (its television network), Vice News, and creative agency Virtue.