Senator Cruz Launches Investigation into Shady Bank Collapse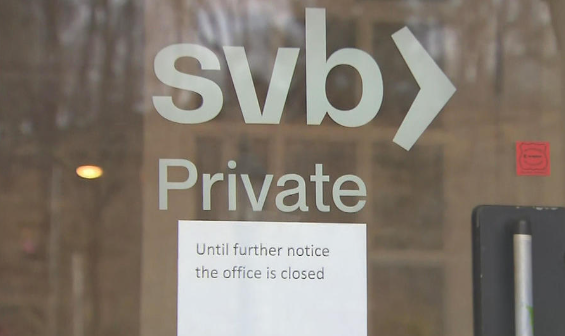 Senator Ted Cruz, the chair of the Senate Commerce Committee, has said he will look into Silicon Valley Bank's (SVB) collapse.
The Department of Justice and the Securities and Exchange Commission are supporting the Republican from Texas in his quest to discover why SVB failed, becoming the second-largest bank collapse in US history.
Cruz also raises concerns about questionable work procedures that emerged after the bank's bankruptcy, such as the lack of a risk assessment officer at a turbulent period for the technology sector.
Ted Cruz Rips Into SVB Bank: You Were More Focused on Woke Nonsense Than Sound Banking https://t.co/2KODBjiKFH

— Townhall.com (@townhallcom) March 17, 2023
Although Silicon Valley Bank is well-known for financing to tech companies, it has come under fire for blatantly taking advantage of the industry.
Senator Cruz then attacked the bank, saying that it ignored fundamental financial concepts in favor of "woke" drivel.
He also questioned if the San Francisco Federal Reserve Bank gave the bank special treatment.
BREAKING: Ranking Member @SenTedCruz launches oversight investigation into Biden's Big Tech Bailout: https://t.co/vRIRFRMeXP

— Senate Commerce Republicans (@SenateCommerce) March 16, 2023
Things Silicon Valley Bank was interested in:

✅ESG
✅Black Lives Matter activism
✅Climate change

Things SVB was NOT interested in:

❌Risk Management

— Ted Cruz (@tedcruz) March 15, 2023
In a letter to Silicon Valley Bank CEO Tim Mayopoulos, Cruz expressed "SVB's actions raises concerns that it may have been more preoccupied with pushing progressive ESG principles than with following basic banking procedures."
Despite not having a chief risk officer at the time the VC market was declining, the bank appointed a chief diversity, equity, and inclusion officer six months after the George Floyd protests began.
Cruz questioned the Federal Reserve Bank of San Francisco's involvement in the incident. He contended that despite having hundreds of economists on its staff who could have done so, the Fed failed to address SVB's obviously hazardous structure.
The San Francisco Federal Reserve may have been overly focused with politically charged research and action on diversity, equity, and inclusion ("DEI") and environmental, social, and governance ("ESG") concerns, such as climate change and racial justice, he added.
It is unclear what the investigation will turn up, but Cruz's worries highlight the necessity for institutions to put fundamental banking standards ahead of political correctness.