Security Guard Busted For Allegedly Impersonating Police At Mall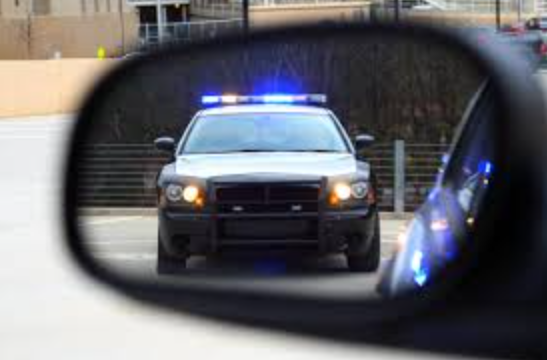 A Maryland security guard "on a power trip" was arrested for the ruse, with his vehicle allegedly outfitted with emergency lights, a loaded gun, a cop-style badge, and hats with the word "police" written on them.
Robert Muschette Jr., 53, was apprehended Thursday in the parking lot of Hyattsville, Md.'s Mall of Prince George after police noticed his dark green Ford Explorer driving around with red and blue emergency lights flashing.
Muschette, who lives in District Heights, initially claimed to work for "DC police," but later admitted to being a "special officer" with a security firm, according to police.
Investigators determined that, despite working for a security firm, Muschette was not authorized to have emergency lights or a firearm in his vehicle due to prior convictions.
"This is clearly the case of an individual who was on a power trip, who is doing nothing more than using illegitimate authority to stop people and victimize people," Hyattsville Police Chief Jarod Towers told WUSA9.
Officers discovered the loaded weapon on the front passenger seat of his car while searching it. Investigators discovered a police-style badge, a ballistic vest, ammunition, handcuffs, and two officer-style hats with the word "police" written on them in the car.
Muschette faces five weapons charges, including a felony charge for firearm possession with a felon conviction, in addition to charges for impersonating a police officer.
Hyattsville police are also looking into Muschette's motive and whether he ever interacted with residents while posing as an officer, and they're asking anyone who may have come into contact with him to come forward.
We take our relationship with our community seriously and we are concerned that members of the community may have interacted with Muschette Jr. while he represented himself to be a police officer," the department wrote on Facebook.
Towers added: "We want to be able to prosecute him, and hold him accountable for any crimes he may have committed while acting as a police officer."
According to court records, Muschette was released on Friday after posting $5,000 bail.
He is scheduled to appear in Prince George's County court on April 10.