Russia Makes Another Empty Promise For Ceasefire As Ukrainians Flee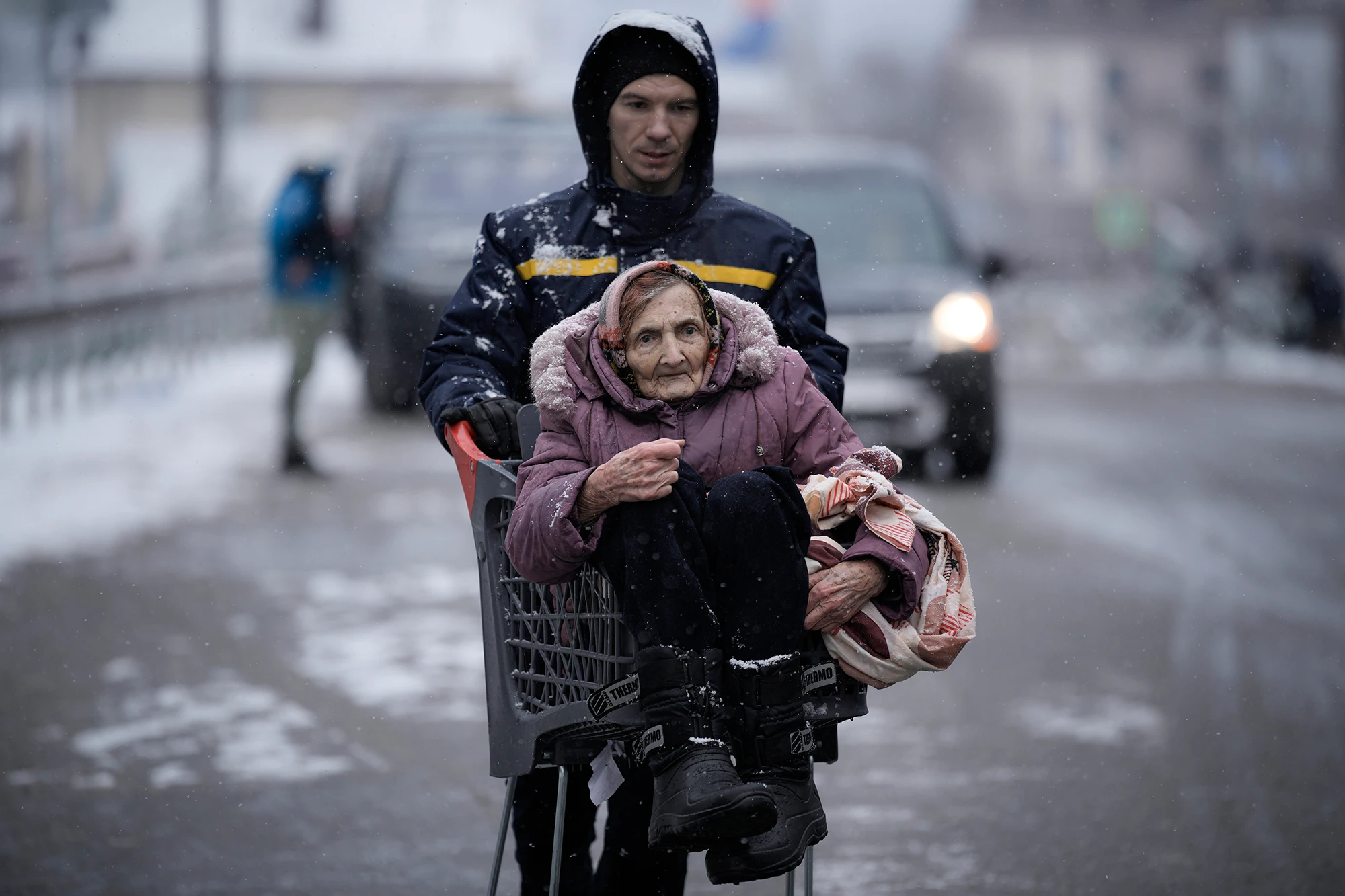 Russia has reiterated its commitment to a truce on Wednesday morning to allow Ukrainians fleeing Kyiv and four other key cities to reach safety.
The promised humanitarian routes from the capital, as well as Chernihiv, Sumy, Kharkiv, and Mariupol, come as tens of thousands of people remain besieged in those cities as Russia continues to pound the region.
It's unclear whether Russia will honor its pledge, but the aggressors were accused of new war crimes on Tuesday after shelling dozens of refugees trying to flee along the safe routes.
The Russian military will observe a period of silence beginning at 10 a.m., according to Mikhail Mizintsev, the head of Russia's National Defense Control Center. On Wednesday, it will be Moscow time.
Residents in Kyiv had awoken to an air raid warning, advising them to seek shelter in bomb shelters.
The alert was eventually removed without any attacks in the capital, which has been relatively calm throughout the war, which is now in its 14th day.
However, significant Russian weaponry has been stationed in the capital's northern suburbs.
Oleksiy Kuleba, the chairman of the Kyiv regional administration, criticized Russia for inducing a humanitarian crisis in the Kyiv region.
According to Kuleba, the aggressors have made it difficult for residents to flee and have continued to shell and bomb tiny towns.
Meanwhile, the streets of Mariupol are littered with corpses, and those who have been left behind are breaking into stores in a frantic search for food.
Thousands of people are taking refuge in cellars as Russian shells rain down on the important port city.
Even though one of the city's Russian forces had indicated it would enable a safe escape for people ready to flee, the city was hit by airstrikes on Tuesday.
The Russian military has denied firing on convoys, claiming that Ukrainian forces are preventing evacuations.
Thousands of anti-tank weaponry have been delivered to Ukraine by the US and NATO partners.
The United States has rejected Zelensky's request for a no-fly zone over Ukraine, claiming that it would lead to a possible direct war with Russia.