Runners Go Into Cardiac Arrest During Half Marathon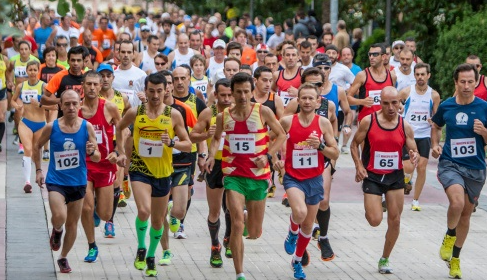 According to race organizers, two male runners who need chest compressions during Sunday's Monterey Bay Half Marathon will fully recover but were sent to the hospital.
Last weekend's annual event welcomed thousands of runners to embark on its customary 13.1-mile out-and-back route from Old Monterey to Asilomar Beach after being postponed in both 2020 and 2021. However, two medical emergencies occurred on the course during the race, necessitating the assistance of spectators and medical personnel on call.
Two Runners Go Into Cardiac Arrest During Monterey Bay Half Marathon…

Runner Steven Lome, a Cardiologist, performed CPR on both…

"I just thought, crazy odds, random event that there were 2 cardiac arrests, and both happened to be right in front of me"…

– Washington Post

— Dr. James E. Olsson (@DrJamesOlsson) November 24, 2022
According to John Ellison, the medical director for the Monterey Bay Half Marathon, the first incident happened between Miles 3 and Mile 4 of the event when a runner passed out on the road. Before an ambulance with a defibrillator came, runners passing by stopped to perform CPR.
Ellison stated that the runner on the ground required a shock to return a normal heart rhythm since it was irregular when the ambulance came.
The runner's heart rate was brought back to normal, and quite amazingly, he awoke. The runner was awake and speaking by the time he was taken to the Community Hospital of the Monterey Peninsula.
Just past the finish line, a second male runner collapsed and required CPR, which was also provided by another competitor. According to Ellison, the life-saving procedure was carried out by a nearby cardiologist who just so happened to be finishing the marathon at the same moment.
Following chest compressions, a medical volunteer with a defibrillator unit needed to shock the second runner in cardiac arrest into a normal rhythm from a fibrillating heart. 10-15 seconds later, the runner woke awake. After that, he was brought to Community Hospital.
Ellison and Josh Priester, the head of the Big Sur Marathon Foundation, paid the two patients a visit on Sunday afternoon. The runners were found to be in good condition.