Police Response to Government's Request – Not Going To Happen!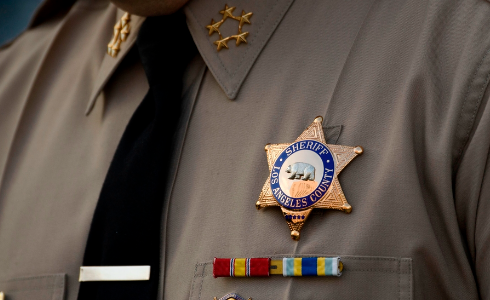 Measure 114, or the Reduction of Gun Violence Act, was narrowly approved by Oregon voters on election day this year. According to Bearing Arms, the law that restricts magazine capacities, imposes firearm training for gun owners, and establishes firearm permits was largely supported by out-of-state PACs and contributors. Many county sheriffs, however, have stated that they will not implement the new law that their counties rejected.
Linn County Sheriff Michelle Duncan is making clear her office will not be enforcing Oregon's new "high capacity" magazine ban. https://t.co/Z8IoeTNKkL

— Breitbart News (@BreitbartNews) November 12, 2022
Measure 114 was defeated in 29 of Oregon's 36 counties, most of which are rural areas. Only seven of the state's 36 counties voted to approve it. The law was approved by fewer than 26,000 votes because these thinly populated areas were unable to compete with the Democratic strongholds in other areas.
Linn County Sheriff Michelle Duncan declared that her office would not execute the law, citing the fact that 70% of the people in her district had opposed it.
Duncan was joined in her pronouncement by Union County Sheriff Cody Bowen, who stated on Facebook that his agency will not be enforcing Measure 114. He said that the bill would be detrimental to gun owners and waste police time, which would ultimately result in less patrol and deputy presence in the neighborhood.
Union County Sheriff Cody Bowen says he will not enforce Measure 114 https://t.co/0ymbyG4kJG

— KOIN News (@KOINNews) November 12, 2022
The Second Amendment Foundation is among the gun rights organizations whose attorneys will seek a judge to halt the implementation of this statute until it can be decided whether it is constitutional or not. This is an extremely clear illustration of democracy in action and of people peacefully opposing legislation.