Retired Florida Marine Finds Missing Toddler After Frantic 24-hour Search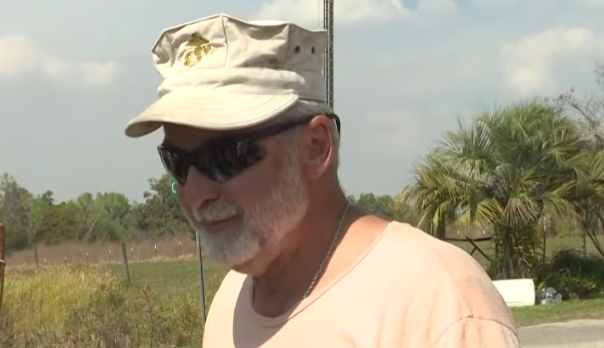 Being hailed as the "man of the year" in the Sunshine State is a former Florida Marine who miraculously located a lost youngster in the woods on Friday after hearing his faint whimpers.
The hunt for Joshua "JJ" Rowland, 2, who went missing on Thursday after getting lost near his Brooksville home, involved hundreds of volunteers, hounds, drones, and law officers.
When Roy Link, 62, a retired parks department employee in Hernando County, learned of JJ's abduction, he was getting ready to go fishing. When optimism started to dwindle, he joined the desperate search.
Link said that after 24 hours had gone with no trace of the child, he was searching a forested area some distance from JJ's house and straining his ears for any strange noises.
"I listened good. I heard like a whimpering kind of noise and at that point, I was like, there's no kids here, it's gotta be JJ. And sure enough, I went in the woods, 100 feet from where I was at."
In a video uploaded on Facebook, Hernando County Sheriff Al Nienhuis was heard speaking beside the local hero, "We were just talking and both of us were getting a little emotional. Little JJ climbed onto him and didn't let go. He was so excited to see him."
As Link made his discovery, a 911 call was made and recorded.
"Hey! I found him!" a caller who is likely Link says above Rowland's cries for his mother.
"How is he doing?" a dispatcher questioned.
"He's good, he's good. Yup, he's alive and well. I'm giving him some water and he's wanting Mama."
During their brief meeting, the retiree didn't say much, adding just that Nienhuis had requested for some assistance in finding the youngster.
After spending a full day in the woods, JJ fared fairly well—with the exception of a few scrapes and bruises—and is now back with his family.