Real Life Spider-Man Charged by Police – They Waiting For Him!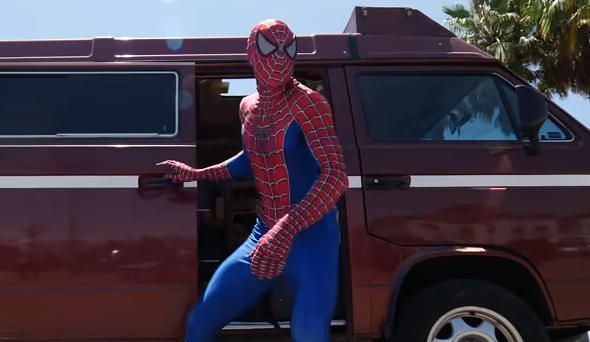 Everyone has their own style of protesting, and Maison Des Champ is no exception. The rock climber, 22, has started scaling buildings to draw attention to what he sees as a crucial issue. However, following his most recent action, authorities have now prosecuted him.
NEW – Exclusively obtained Video of the man that climbed the Ritz Carlton in DTLA pic.twitter.com/bC0EQ4JStv

— Traffic News Los Angeles (@TrafficNewsLA) November 29, 2022
Des Champ was accused of criminal trespassing on Tuesday, November 29, by Los Angeles Police Department (LAPD) officers after he scaled the city's Ritz Carlton building. He claimed in a video he uploaded online that he was raising money for a woman who had chosen against getting an abortion. He claimed he wanted to help her pay her rent and fix her car.
The man was seen ascending the building on video. He didn't use any safety gear while scaling buildings, so fire and rescue had to place an inflatable cushion on the sidewalk.
Cell phone footage from one of our photographers of the man climbing the Ritz Carlton Tower in DTLA – he was taken into custody by police and firefighters once he reached the top. For licensing contact trafficnewsla@gmail.com pic.twitter.com/4PucFvbAkz

— Traffic News Los Angeles (@TrafficNewsLA) November 29, 2022
Following Des Champ's arrest, the LAPD issued a statement. He was being treated, according to police, who stated he had a mental ailment.
Des Champ had prior run-ins with the law before his arrest in November. Having scaled Oklahoma City's Devon Tower, the tallest structure in the city, the young anti-abortion protester was also detained in June. He asserted that he did it in order to promote awareness of the fetus as well.