Putin's Forces Strike Military Base Just 12 Miles From Nato Border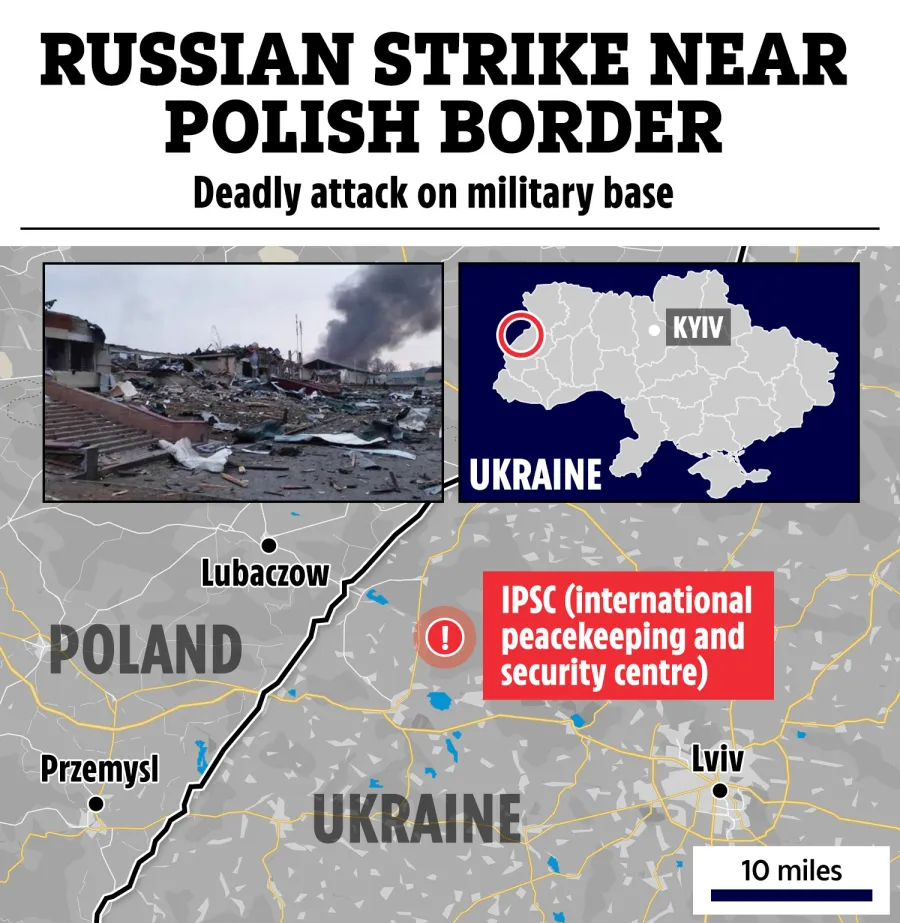 On Sunday, Russia prompted Nato warnings after intensifying its campaign in Ukraine with strikes on a major military facility near the alliance's border, killing at least 35 people and wounded 134 more, while a US journalist was slain by Russian forces in a village west of Kyiv.
The airstrikes on the Yavoriv base in western Ukraine came just hours after the Kremlin designated western supply lines into Ukraine as acceptable targets, claiming that western military equipment earmarked for Ukrainian forces was being housed there.
According to a Russian military spokeswoman, the attack destroyed up to 180 foreign mercenaries and a huge supply of foreign weapons.
The attack's proximity to Poland's border, less than 10 miles distant, caused US national security advisor Jake Sullivan to warn that any fire, even if inadvertent, on a neighboring Nato country would spark a full-force Nato reaction.
Sullivan said the US was contacting colleagues and directly communicating with the Kremlin to warn against the use of chemical weapons, amid suspicions that Russia was prepared to use them.
The strike prompted Ukraine's president, Volodymyr Zelenskiy, to reiterate his calls for Nato to enforce a no-fly zone, as well as to warn Nato that it was in jeopardy. "If you don't close our sky, it is only a matter of time before Russian rockets fall on your territory, on Nato territory," he claimed in a late-night video message.
On Sunday, fighting between Russian invaders and Ukrainian defenders resumed on the frontlines, with inhabitants in the southern port city of Mariupol, which has been under siege since early this month, facing a worst-case scenario, according to the International Committee of the Red Cross.