Pence to Announce 2024 Presidential Bid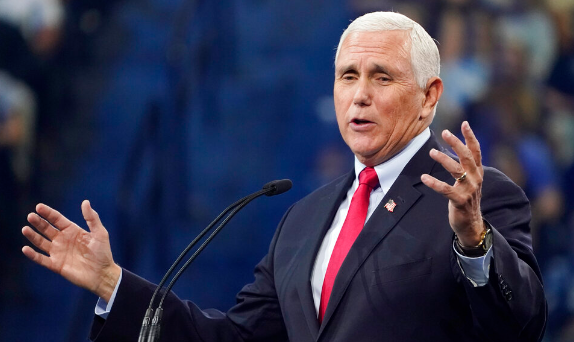 In a pre-recorded interview that was broadcasted on Monday evening, Mike Pence, who formerly served as the Vice President of the United States, disclosed that he is currently pondering about a possible run for the presidency in the 2024 elections. He expressed that he is approaching this decision with careful consideration and prayerful reflection, indicating that he is taking the matter seriously and with a sense of deep reflection. Despite not giving a definite answer as to whether he will actually pursue a presidential campaign, his statement suggests that he is actively weighing his options and is considering taking on the challenge of running for the highest office in the nation.
During an extended interview on ABC's "World News Tonight" with David Muir, Mike Pence stated, "We're giving it consideration in our house. Prayerful consideration."
During an interview with Sean Hannity on Fox News that aired on Monday, Mike Pence revealed that his decision about running for the presidency in 2024 will likely be made after consulting with his family during the upcoming holiday season. Despite being regarded as a steadfast member of the White House team during the previous administration under Donald Trump, Pence has since disclosed instances where Trump had insulted him while urging him to prevent the certification of Joe Biden's victory in the 2020 election. Despite these past differences, Pence stated in the interview with Hannity that he had developed a true and sincere friendship with Trump over the years.
Pence and Trump left the office on good terms, but Pence felt it was necessary to distance himself when Trump resumed using inflammatory language against him and others who supported the election results. Pence's book, "So Help Me God," is set to come out on Tuesday, which coincides with Trump's anticipated announcement of his 2024 presidential bid. Pence stated that he would leave it up to others to decide the outcome of a potential Trump-Pence matchup.