Reporter Confronts Biden For Supporting Abortion Despite Christian Faith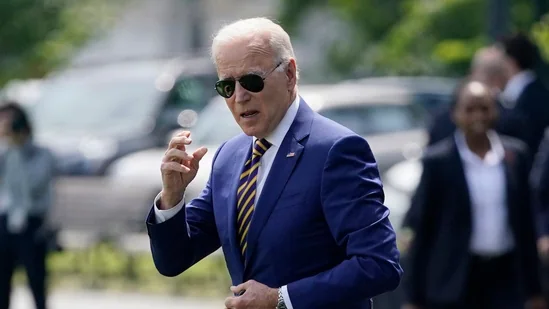 Despite being a Catholic Christian, President Joe Biden was asked on Wednesday about his persistent support for abortion. When first lady Jill Biden escorted her husband away from reporters, the exchange with a reporter came to an end.
During Tuesday's State of the Union speech, Biden said that sustaining justice and liberty necessitates safeguarding women's right to abortion.
"I tell you what, I don't want to get in a debate with you on theology. But, you know..well, anyway, I'm not going to make a..I'm not going to make a judgement for other people," Biden answered.
One reporter challenged Biden about his words during the State of the Union, which are contrary to Catholic beliefs, as he was leaving the White House.
The altercation took place on Ash Wednesday, the first day of the Lenten season, when many Christians fast in preparation for Easter. Because he had ashes on his forehead, Biden seemed to participate in Ash Wednesday rituals. On the first day of Lent, Christians who participate in the liturgical season have ashes sprinkled on their foreheads to signify penitence and mortality.
Because of his views on abortion, several Catholic bishops advocated for Biden to be denied the Christian sacrament of Eucharist or Holy Communion last year. Biden opposes the Catholic Church's position on abortion by supporting it.
However, American bishops refrained from taking a position that would bar anyone who supports abortion from receiving communion. Only the pope or Biden's local bishop could deny him Holy Communion under most ecclesiastical regulations.