Pelosi GONE – Announces She's Stepping Down As House Leadership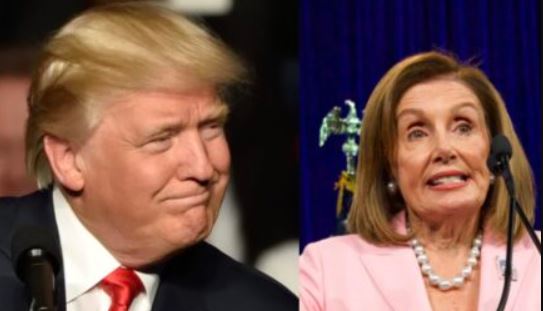 Former Speaker of the House Nancy Pelosi announced her future plans on Thursday afternoon. She said she would no longer be active in the leadership of the House of Representatives' Democratic caucus.
"There is no greater official honor for me than to stand on this floor and to speak for the people of San Francisco. This I will continue to do as a member of the House speaking for the people of San Francisco, serving the great state of California and defending our Constitution and with great confidence in our caucus, I will not seek re-election to Democratic leadership in the next Congress."
Nancy Pelosi steps down as House Democratic leader after 20 years: "The hour has come for a new generation to lead the Democratic caucus that I so deeply respect." https://t.co/lDMkvzVTzV pic.twitter.com/dDfKHCUKYK

— Axios (@axios) November 17, 2022
She will remain in Congress to protect our Constitution and represent the people of San Francisco even if she will no longer be a member of the House Democratic leadership.
Pelosi continued by stating that the time has come for a new generation to lead the Democratic caucus in the House and that her decision to step down from her position as speaker is a way for the next generation of Democrats to take over and develop leadership experience.
Pelosi has stated that the attack on her husband last month at the couple's San Francisco home — in which the suspected assailant apparently suggested he was seeking for her — will have a significant impact on her future plans.
Pelosi thanked the people for their prayers and addressed her healing husband Paul in her remarks on the House floor.
Pelosi stressed the need to safeguard democracy while making reference to the Capitol violence on January 6. Pelosi said that there were only 12 Democratic women in Congress when she took office in 1987 and that number has since increased to 90.
In light of her personal circumstances, Pelosi's choice to resign is understandable. Paul Pelosi was involved in an altercation at the Pelosi residence in California and was apparently hurt. Nancy Pelosi stated to Anderson Cooper that the attack would influence her decision after her husband was recently arrested driving while intoxicated.