Obama Economist Admits Damning Truth About Inflation Under Biden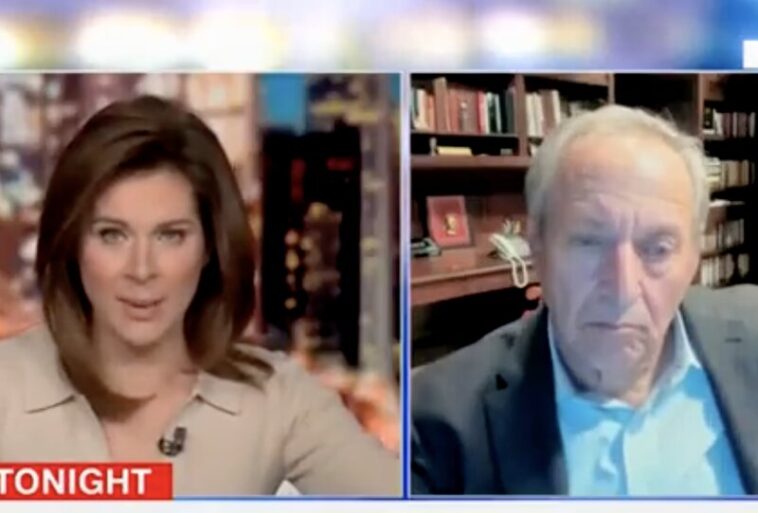 Larry Summers, the former Obama Economic Advisor, finally spoke out about inflation in a CNN interview.
"Given that you were worried about this before almost anybody else, and given that now you have got all these CEOs saying it's going to go a year, maybe even past that, right, at that point, it wouldn't be transitory. How long do you think inflation is going to go up?" Erin Burnett, a far-left CNN host, asked.
"I think the odds are that we're going to have inflation of a kind we haven't seen in 30 years, until either the Fed takes some significant movement with respect to monetary policy, or until there's some kind of accident that disrupts the economic growth we're enjoying," Summers started with.
"I think it's possible but quite unlikely that inflation will recede back to its normal 2 percent level without some significant change in the path we're now — we're now on. I think the Fed has made a significant mistake in the approach that it's taking by doubling down on the massive fiscal stimulus we had at the beginning of the year with really easy monetary policy."
Watch it below:
Larry Summers, Treasury Secretary for Clinton & Obama's NEC Director:

"I think the odds are that we're going to have #inflation of a kind we haven't seen in 30 years" pic.twitter.com/BtKqDhXo81

— Christy Lewis (@Cavalewis) November 13, 2021
Burnett continued by asking, "Obviously, they haven't indicated to your point that they are going to — that they see any mistake that they made. But if they were to turn around now and say, actually, wait. Sorry, we're going to start increasing interest rates. Would it be too little, too late?
"I think if they started by saying that they were going to stop immediately buying mortgages in the midst of a major housing bubble, that would be helpful," Summers replied.
"I think if they said they were going to stop growing their balance sheet and not reduce their balance sheet but just stop the process of growing it — if they were going to get that done in three months, rather than in eight, that would be helpful. If they signaled that they were on hold towards the possibility of raising rates and that they saw the major problem as being overheating, I think that would be helpful," he added.
You know you are in trouble when CNN has to tell the truth.
America, prepare for impact.