New York Judge Does Himself In Weeks After Authorities Raided His Home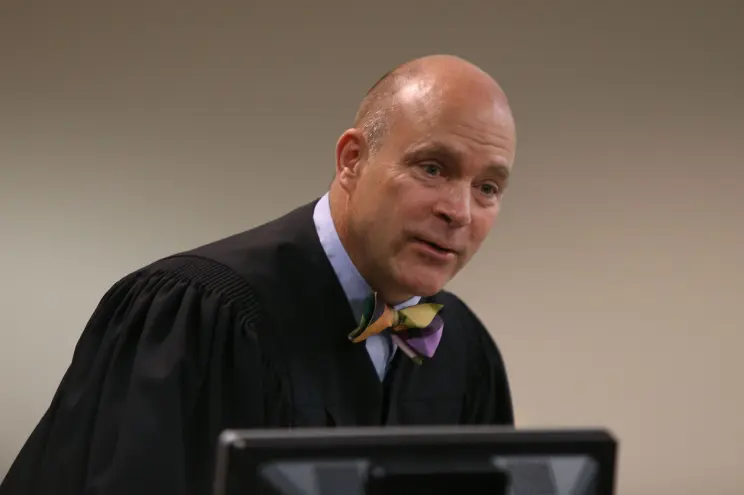 According to one of his attorneys, a veteran New York state judge committed suicide less than two weeks after his house was seized by investigators.
John Michalski, an acting judge on the Erie County Supreme Court, committed suicide at his Amherst home on Tuesday, 12 days after federal and state law enforcement authorities had executed a search warrant. He was 61 years old at the time.
Investigators had been looking into Michalski, who was appointed to the New York Court of Claims and as an acting Supreme Court justice in 2006, for years, but no criminal charges were ever filed against him. Connors told the newspaper that his potential legal issues appeared to be manageable.
The judge died just over a year after being struck by a slow-moving freight train near Depew, allegedly in an effort to commit suicide. He had a nasty leg injury, but he made it through.
Michalski was questioned by federal officials regarding his acquaintance with Peter Gerace Jr., the owner of a strip club in Cheektowaga and a previous customer, a few days after the February 2021 incident.
On the same day that Michalski was hit by a freight train, Gerace was charged with a slew of charges, including drug and sex trafficking, as well as bribing a federal agent. According to the publication, Gerace disputes the charges.
The feds had been looking into Michalski for years when they investigated Gerace and a former Drug Enforcement Administration agent, Joseph Bongiovanni, in June of this year.
Gerace was friends with Michalski, according to the DEA agent. Attorney Anthony Lana, who was also defending the judge, said their connection dated back two decades.
According to the newspaper, Sketny gave Gerace a little reprieve, giving him five months in prison instead of the eight to twelve months recommended by federal sentence standards.
According to one person acquainted with the situation, the judge was also the focus of an investigation by the state Attorney General's Office for alleged corruption. According to the publication, no charges had been brought against him in the investigation.