NATO Chief Issues Warning About War In Ukraine Over Next Few Months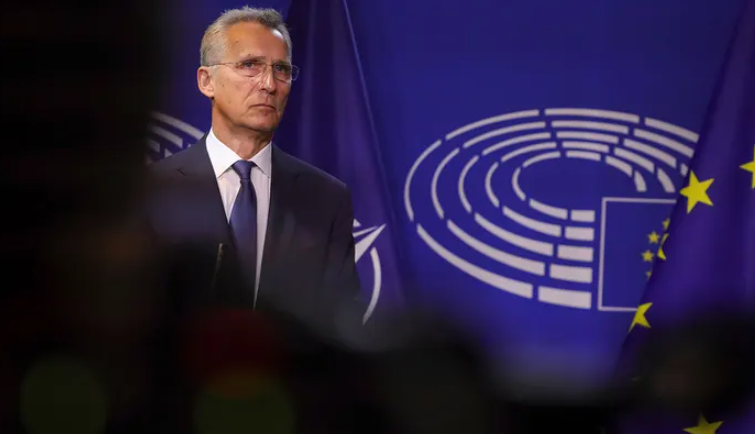 On Tuesday, NATO Secretary-General Jens Stoltenberg vowed to support Ukraine in its grueling conflict with Russia.
Along with dozens of other global leaders, Stoltenberg took part digitally at a discussion that was sponsored by Ukraine in the days leading up to the Wednesday six-month anniversary of Russia's invasion of Ukraine on February 24.
Stoltenberg warned world leaders, "Winter is coming and it will be hard. This is a battle of wills and a battle of logistics."
According to the commander of NATO, the alliance must continue to back Ukraine over the long haul in order for Kiev to effectively fend off Russian forces at its borders.
However, Kyiv is making sure it has the support of the international community to restore all of Ukraine's sovereignty, including in the Crimean Peninsula, even as foreign leaders promise to continue helping Ukraine militarily and with humanitarian aid.
Invoking an imprisoned Ukrainian activist from Crimea, Ukrainian President Volodymyr Zelenskyy reminded international leaders, "It all began with Crimea, and it will end with Crimea."
At the conference on Tuesday, Zelenskyy pushed for the participation of roughly 60 countries and international organizations, including around 40 presidents and prime ministers.
The Ukrainian president praised the assistance Kyiv has gotten since Russia's incursion in February, but he also claimed that the reason Ukraine is at war with Russia right now is because no one has held Moscow responsible for its invasion of Crimea in 2014 and subsequent annexation.
Zelenskyy stated that blocking Russia's military aspirations in Ukraine was the best way to guarantee security throughout Europe.
In addition to providing logistical support in the south and east of the nation, Russia has used its position in Crimea as a base of operations for its invasion.