Cheap Chinese Tyres Leave Putin's Army Stuck in Mud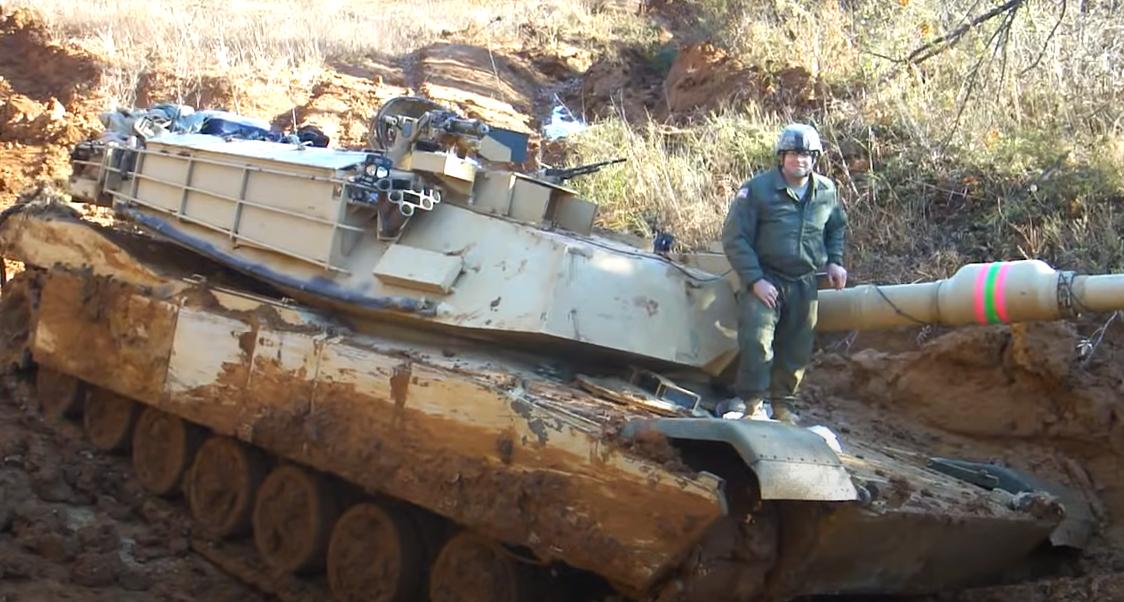 Western military experts, astonished by the Russian military's dismal failings in Putin's invasion of Ukraine, are now looking for all kinds of reasons for Russia's impotence.
Unlimited corruption and inexpensive Chinese tyres are two of these factors.
If your Generals are crap, your weapons sub standard, tanks without maintenance, cheap Chinese tyres, poorly motivated troops, corruption, explosives made out of wood and poor rations, picking on the Ukrainians might have been an error.

What do I know. 🤷‍♂️

— Paul O'Connor, #FBPE (@POCX100) April 25, 2022
Putin planned early this year to take advantage of President Joe Biden's glaring foreign policy vulnerability and capture Ukraine.
Putin invaded Ukraine with about 200,000 troops from three sides on February 24, but Ukrainian forces have heroically driven back Russian invaders all over the map.
#Ukraine: A MT-LB armored personnel carrier and two cargo trucks, which were previously captured from the Russian army, were adopted by the National Guard of Ukraine after repair. pic.twitter.com/e4a2jvkxUe

— 🇺🇦 Ukraine Weapons Tracker (@UAWeapons) May 1, 2022
The Ukrainian government claims that more than 23,500 Russian servicemen have been killed and more than 5,500 items of Russian military equipment have been destroyed after 66 days of warfare.
Post-communist Russia's rampant corruption and nepotism have been a great ally of Ukraine and the free world, causing a variety of setbacks in the Russian invasion.
#Ukraine: Yet another Russian Ka-52 attack helicopter was struck by a Ukrainian Stugna-P ATGM- with predictable results. pic.twitter.com/T268MJ6CHq

— 🇺🇦 Ukraine Weapons Tracker (@UAWeapons) April 30, 2022
One of the most glaring failures appears to be the procurement of low-cost Chinese tyres for Russia's military trucks and other vehicles by corrupt generals and officials.
Many of the invaders' vehicles became stranded with flat tyres or became bogged down in the sticky mud of the Ukrainian steppe as a result of this.
The poor quality of the otherwise inexpensive tyres purchased by the Russian military from Chinese imports appears to have played a significant role in delaying Putin's invasion.
These are the indicative estimates of Russia's combat losses as of May 1, according to the Armed Forces of Ukraine. pic.twitter.com/SjdjrA0nge

— The Kyiv Independent (@KyivIndependent) May 1, 2022
As soon as their operators decide to go off-road, Russian vehicles, armored personnel carriers, and jeeps become trapped in the mud.
This served to keep the Russians on the roads, making them easy prey for determined Ukrainian fighters ambushes.
According to the report, the Chinese tyres in issue are of particularly bad quality, stranding Putin's invaders in Ukraine's rugged terrain.
The NATO alliance's 30-strong vehicles, commanded by the United States, typically use Michelin XZL tyres. Chinese corporations like stealing and/or duplicating western companies' intellectual property, although their copies are frequently defective.