NY Dem Accused Of Committing Campaign Finance Violations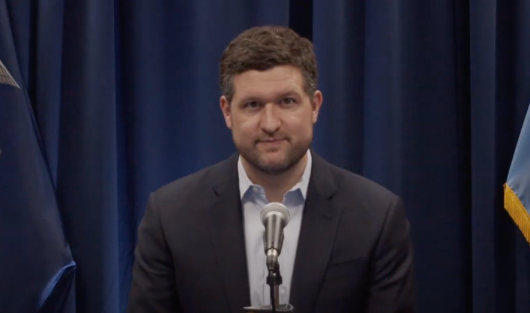 A formal complaint has been lodged with the Federal Election Commission (FEC) against Ulster County Executive and congressional candidate Pat Ryan of the New York Democratic Party's campaign financing methods after the FEC revealed he was only registered to run in one district.
According to the FEC's stated guidelines, any congressional candidate who receives or spends more than $5,000 must register and submit paperwork to the organization. A candidate must file separately for each contest in which they are running, according to FEC guidelines, which also specify that a primary, general election, runoff election, and special election are all considered separate elections.
"This is a fairly clear cut answer, as the FEC gives guidance on this matter and requires candidates to file two separate forms. Pat Ryan is required to file with the FEC for both the special and general elections," Marc Ellinger, attorney who focuses in electoral law, stated.
According to the FEC, Ryan is only registered to run in the newly created 18th congressional district's primary and general elections.
In the 19th Congressional District of New York, Ryan is contesting a special election to fill the seat vacated by Democratic lieutenant governor of New York Antonio Delgado. Ryan, however, decided to run in the newly created 18th congressional district in the general election in November due to redistricting.
According to a letter obtained by the DCNF, Will Truitt, a Duchess County Republican lawmaker and representative for New York's 19th Congressional District, complained that Ryan was using funds from a congressional campaign account in one district to support his campaign in a special election in a different district. In response to the letter acknowledging receipt of the complaint, the FEC provided a response.
Attempts to reach The Ryan campaign for comment were unsuccessful.