Native American Tribe Sues WH Admin For Millions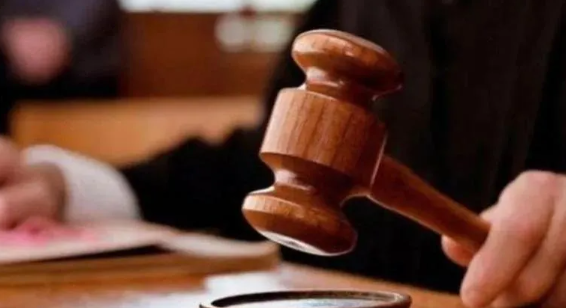 Against the Biden administration, a Native American tribe with roots in western California filed a lawsuit on Monday, claiming that contractors owe millions for work done to restore a devastated river.
The Hoopa Valley Tribe claims in their lawsuit that the U.S. Laws requiring contractors to contribute funds to habitat restoration programs in exchange for the use of the water have not been complied with by the Department of the Interior. In relation to environmental restoration work along the Trinity River, which flows through the tribe's reservation in northern California for 12 miles, it claims that those contacts owe $340 million.
Hoopa Valley tribe sues over water contracts in California https://t.co/UOX1wTaLJS via @Yahoo

— Diane Edwards (@DianeEd68587584) October 31, 2022
The river has supplied a significant amount of water to nearby dams, reservoirs, and canals for more than 60 years, sending water south to farmers who harvest fruits, nuts, and other crops.
The Hoopa Valley tribe claims that over the years, the federal government neglected to consult with them on issues pertaining to the river. Early in the 1990s, new water usage regulations gave the tribe some authority to agree on modifications to river flows. But a legislation passed under Obama required that interim water agreements may be made permanent.
The largest agricultural water agency in the country, Westlands Water District, was given a contract that, according to the tribe, did not specify any obligations for habitat restoration payments.
Tribal chiefs claimed that the river had degenerated into a "sick place" and needed urgent rehabilitation.
"An integral part of life here is the Trinity River. That changed dramatically in the 1950s when Congress chose to dam up the river .We've been fighting for decades to right that wrong," stated Mike Orcutt, the Hoopa Valley Tribe's head of fisheries.
According to Shelley Cartwright, a spokeswoman for Westlands, the district contributes a predetermined amount to a restoration fund based on the volume of water it receives. She stated that the district had not yet seen the lawsuit and had no additional comments.
The tribe filed a lawsuit in the beginning of the Trump administration, but later withdrew it in the hopes of reaching a settlement with the Biden government. Deb Haaland, a member of the Pueblo of Laguna Tribe, is the current interior secretary and the first Native American to hold a cabinet position. According to tribal chiefs, the Biden administration has not altered its course, therefore tribal officials decided to re-file the complaint.