Hero Teen Saves Numerous People in Mississippi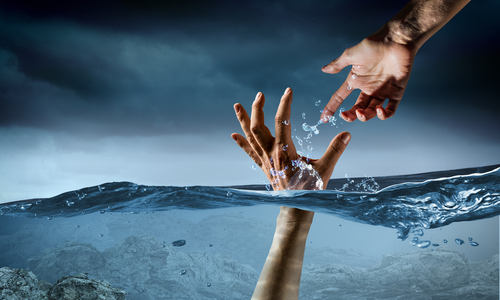 The state of this nation is not very good. Many of us are feeling down because of record inflation, horrific shootings, political polarization, and the awakened culture that is affecting our young people.
Even among our young, there are still many extremely decent individuals in the world, despite all the doom and gloom.
We continue to develop people who are wonderful, bold, and tenacious.
The most recent instance is from the Mississippi village of Moss Point. After saving four people from drowning, including a police officer, a young guy is being hailed as a hero.
This is Corion Evans.

While he was driving in Mississippi, he saw a car swerve and crash into a river. Without hesitating, he ran out, jumped into the water, and rescued three girls inside.

He's 16. pic.twitter.com/bVqNd0wXNQ

— Goodable (@Goodable) July 7, 2022
Only 13,000 people live in Moss Point, a tiny community an hour's drive east of Biloxi. Around 2:30 am on Sunday, a group of young women were out having fun when they made a critical error.
When a female driver of a car accidentally jumped her vehicle from a boat launch adjacent to the highway and splashed down in the midst of the enormous Pascagoula River, she was attempting to interpret directions from her GPS.
This enormous river spans about 9,000 square kilometers and is 80 miles long. The teenage girls in the vehicle were distraught. As soon as they struck the water, they started flailing in an effort to get out and subsequently survive the deep, murky water.
They were fortunate that a young man who was nearby and strolling saw what had transpired. This was Corion Evans, a 16-year-old who was hanging out with his friend KJ Bradley.
Wow! 16-year-old Corion Evans dove into the Pascagoula River to prevent 3 teenage girls and a police officer — who had responded to the scene and swam out to help the teens — from drowning after the girls' car began to sink. This selfless & brave young King is a HERO! 👑👏🏾 pic.twitter.com/GAYNb2wddP

— Ben Crump (@AttorneyCrump) July 7, 2022
Evans discarded his phone, pulled off his watch and clothes, and dove in without pausing. As he previously stated, his primary concern was that they would "die" if he did nothing. Bradley also jumped in.
To reach the girls who were thrashing and drowning near the sinking car, they swam 25 meters out.
Although they made an effort to get the teenagers onto the car's top, it was sinking quickly. They needed assistance from Evans and Bradley to start paddling and swimming toward the far coast.
When Moss Point police arrived, officer Gary Mercer immediately dove into the water to assist Evans in trying to save the girls. However, one of the little girls froze and dragged Mercer beneath the water.
Evans' aid was appreciated by Moss Point Chief Brandon Ashley, who noted that it prevented the situation from getting any worse.
Additionally, he received a formal heroism award from the municipal council.