Nancy Pelosi Now Kissing up to China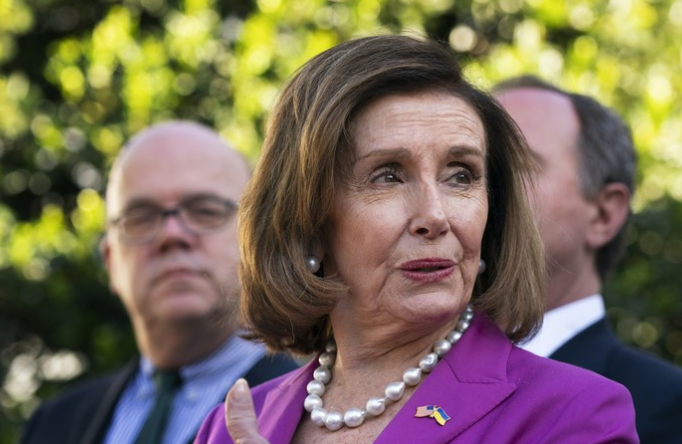 Only a few days ago, we were standing with House Speaker Nancy Pelosi as she defied China, but it appears that she has already gone back in line and is again bowed before them.
Pelosi brought up the communist country during an appearance on NBC News' "Today" show, claiming that our policy is still the only one that acknowledges official links with China rather than Taiwan, whom China views as a renegade province it would eventually reabsorb.
She continued by referring to China as a robust democracy and one of the world's most free civilizations.
Nancy Pelosi: "China is one of the freest societies in the world"

pic.twitter.com/0uOoH2XXzl

— The Post Millennial (@TPostMillennial) August 9, 2022
Pelosi attributes this accolade to China, not to herself, but to a group called "Freedom House," but it's clear that group doesn't think much of China itself.
The Chinese Communist Party (CCP), which is currently in power, has undermined a previous set of modest rule-of-law reforms and continues to tighten control over all facets of life and government, including the state bureaucracy, the media, online speech, religious practice, universities, businesses, and civil society organizations. Xi Jinping, the state president and leader of the CCP, has amassed a level of personal authority in China that has not been seen in many years.
As you can see, China is a communist dictatorship that uses unjustifiable force against its own people and seizes any chance to exert authority over them. This includes Hong Kong as well, which China managed to transform in a matter of weeks from a free country into one ruled by its leaders.
It even went so far as to open fire on demonstrators under police protection.
This abrupt change of heart came after Pelosi traveled to Taiwan in defiance of China's requests. Many Americans applaud her for sending the important message to Chinese leaders that the United States is not hesitant to use force, even in China's direction.
China has now imposed penalties on Pelosi and her family and delayed discussions regarding military operations and environmental regulations.
The House Speaker appears to have fully lost her spirit of defiance against the Chinese communists and is now content to portray them as being on par with countries that have a constitutional republic.