China Issues Another Direct Threat As Pelosi Begins Asia Tour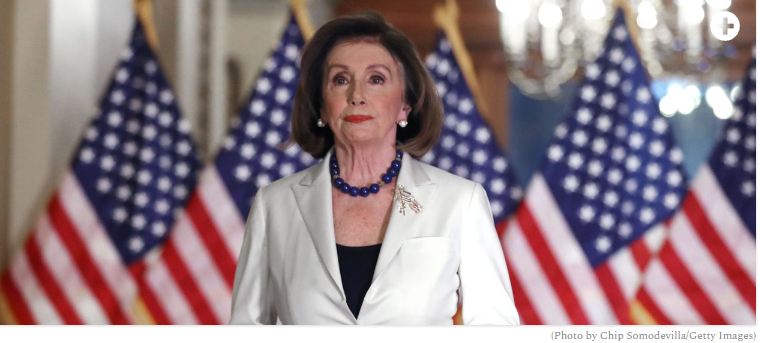 As House Speaker Nancy Pelosi prepared to travel to Taiwan, China made another blatant threat.
According to Zhao Lijian, a spokesman for the Chinese Foreign Ministry, the People's Liberation Army declared that they would not stand by silently if Pelosi stepped foot in Taiwan.
Pelosi may go to Taiwan as soon as Tuesday, according to many sources, and she may see President Tsai Ing-wen on Wednesday. As the speaker is anticipated to visit Taiwan amid the ongoing threats from the Chinese government, the White House announced that former Pentagon press secretary John Kirby will join press secretary Karine Jean-Pierre during Monday's briefing, according to RealClear Politics reporter Philip Wegmann.
Since former House Speaker Newt Gingrich visited Taiwan in 1997, Pelosi would be the highest-ranking official to make a trip there.
NOW – China's People's Liberation Army just posted a new video on WeChat ahead of Pelosi's potential visit to Taiwan.pic.twitter.com/QaiFcdGCn1

— Disclose.tv (@disclosetv) August 1, 2022
On Monday, the People's Liberation Army also uploaded a video of soldiers, tanks, and missiles being launched into the sky on the social media and instant messaging app WeChat in China.
In a social media statement on Friday, the Chinese Army warned civilians to get ready for war if the Speaker visits Taiwan and vowed a strong response. Senior Colonel Tan Kefei, the spokesperson for the Chinese Defense Ministry, earlier stated that her travel would be against the One China principle and would jeopardize China's sovereignty and territorial integrity.
John Kirby joining @PressSec in briefing today, White House announces, as Speaker Pelosi expected to visit Taiwan despite Chinese threats.

— Philip Melanchthon Wegmann (@PhilipWegmann) August 1, 2022
In anticipation of the Speaker's trip, the Pentagon enhanced security precautions and military deployments in the Pacific in response to China's threats to impose a no-fly zone over Taiwan and to prepare for war. This was done out of concern about rising US-China tensions.
At a news conference on Friday, Jean-Pierre declined to address any hypotheticals or probable threats in advance of Pelosi's arrival. The press secretary responded to a tweet posted on Friday by Hu Xijin, a former editor-in-chief of the Chinese state-owned Global Times, in which Hu asserted that the P.L.A. has the right to forcibly remove Pelosi's vehicle and American fighter jets by firing warning shots and making tactical roadblocks.