Man SENTENCED To 25 Years In Prison For Voter Fraud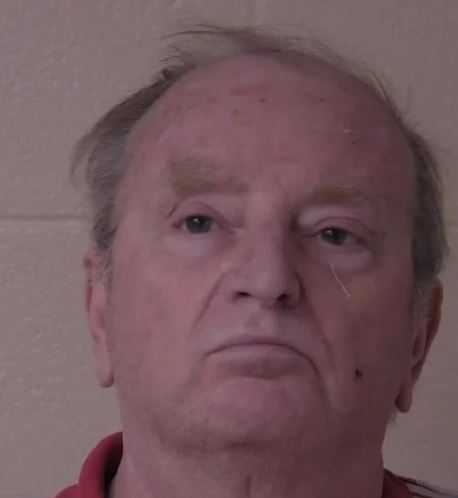 A Walker County man who attempted to use another person's absentee ballot was found guilty and given a 25-year sentence, with a mandatory minimum of 15 years in prison.
District Attorney Chris A. Arnt stated in a Monday statement that he hopes the prosecution and the severe jail term will send a loud and clear message that voter fraud is not acceptable in the Lookout Mountain Judicial Circuit.
William Clifford Chase, 62, was found guilty of first-degree forgery, illegal activities involving election records, illegal acts involving voter's votes, and repeat voting in the same election on November 16 in Walker County Superior Court.
The jury found Chase guilty after less than an hour of deliberations, according to Arnt. Chase previously had a number of felony offenses, including forgery, fraud, theft of public papers, and officer impersonation.
After the two-day trial, Chief Judge Kristina Graham handed down the verdict.
The problem began when an absentee vote for the runoff election in Walker County in January 2021 was inadvertently sent to an outdated address, a PO Box in LaFayette.
She contacted the Walker County Elections Office when she couldn't get her ballot but did get her husband's. They found an absentee ballot that appeared to include her signature on the Oath of Elector portion that they had received but had not yet tallied.
When the resident went to the voting office to view the ballot, she realized it wasn't signed with her signature. A replacement ballot was delivered to her current address in place of the tampered one.
In addition to contacting the Secretary of State's Office, the elections office secured the suspicious ballot. Paul Cain, the case's designated investigator, found that Chase was the owner of the post office box where the absentee ballot was delivered.
Chase informed Cain that no one else had access to the vote box because he had already cast his own ballot for the runoff election in January 2021.
When Cain brought the absentee ballot in sealed form to the GBI crime lab for fingerprint examination, a professional discovered a print inside that matched Chase's.
Assistant district attorney Winston Franklin testified on behalf of the State of Georgia throughout the trial. Arnt lauded his initiatives and the investigation carried out by the office of Secretary of State Raffensperger.