Liberal Host Joy Behar Suffers Dramatic Fall on The View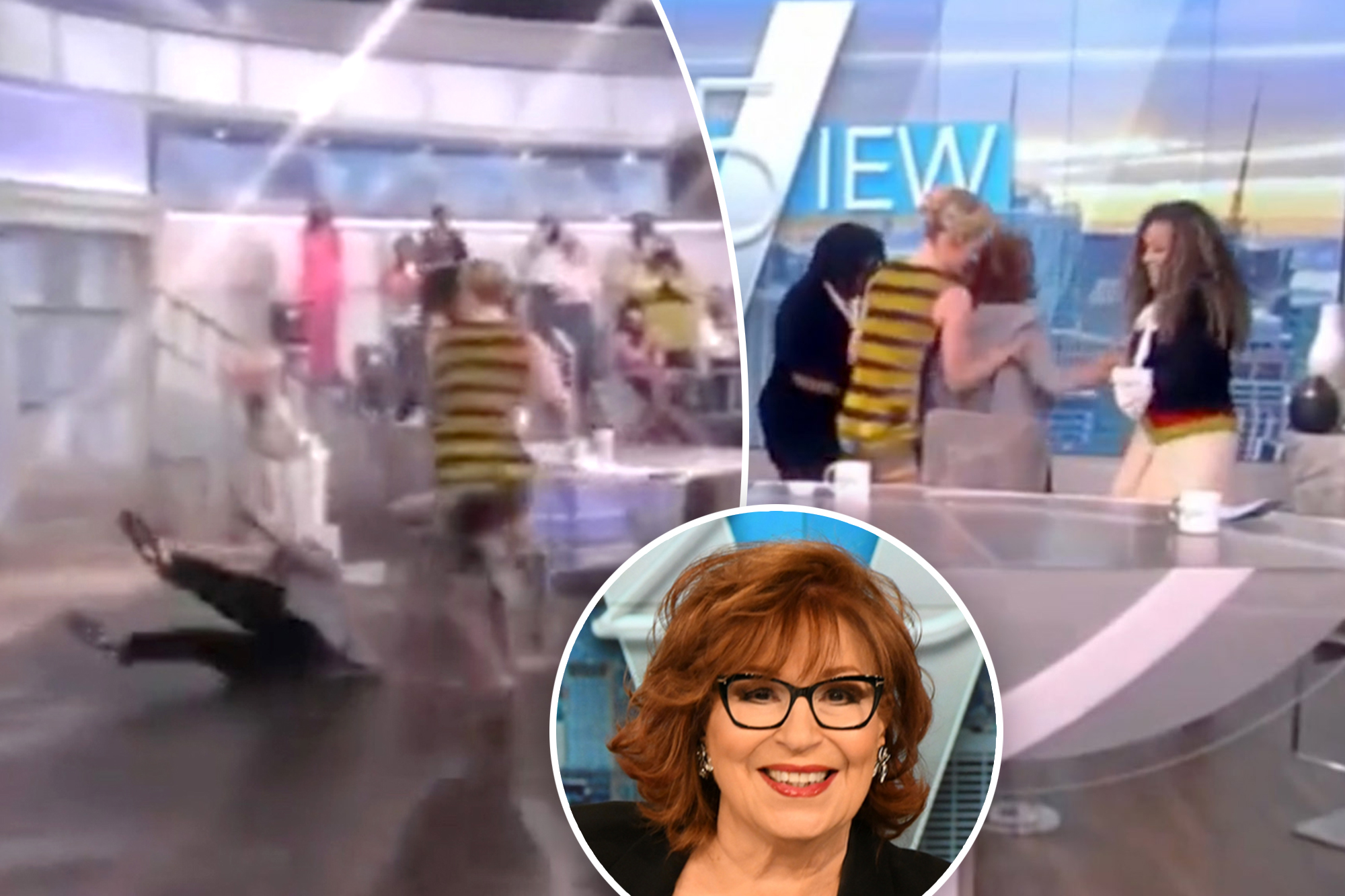 The 79-year-old comic was walking out onstage for the first time at the start of the live event when she fell just short of her seat.
Behar was seen on camera face-planting on the stage, and the dramatic image was broadcast to audiences across the country.
Sara Haines, 44, and Sunny Hostin, 53, were heard gasping before attempting to assist Behar in getting up.
Whoopi Goldberg, 66, of The View, also hurried over to assist the veteran actress, encouraging her to simply stand.
To get back on her feet, Behar needed the assistance of Haines and Hostin, as well as a production assistant who ran onstage for extra support.
Behar was not seriously hurt and was allowed to continue working on the show.
Despite the fact that the embarrassed comedian isn't very quick on her feet, she was able to laugh off the face-plant mishap with her sharp wit.
"Twenty-five years, that has never happened, who do I sue?," as she sat down at the table, the longstanding hilarious lady remarked.
Later, the star became more serious, advising everyone who has fallen to keep an eye on their symptoms.
"The main thing, just to talk seriously," Behar continued, when Bob Saget fell, he died. If you hit your head, and you feel dizzy or you have blurred vision, or you feel like you want to go to sleep, go to the doctor. Because that will kill you.
"I'm a klutz!" she said lightheartedly.