LGBTQ Nightclub Mass ATTACK Leaves Multiple Dead!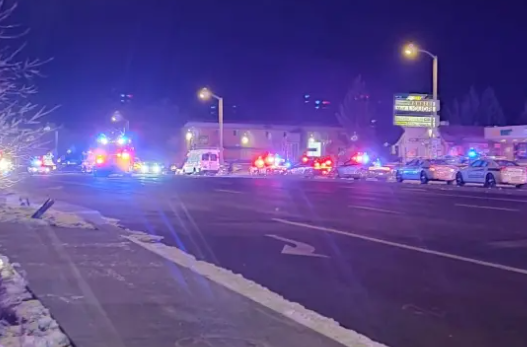 On Saturday night, a shooting spree took place inside the LGBTQ nightclub Club Q in Colorado Springs, with five people dead and 18 individuals wounded.
As of early Sunday, one suspect was being held and receiving treatment at a nearby hospital, according to CSPD Lieutenant Pamela Castro. The suspect's identity hasn't been made public yet.
Around 11:57 p.m., police arrived at the scene of a shooting on 3430 N. Academy Blvd. in Colorado Springs. Officials held a press conference on Sunday.
Following a shooting on Saturday night at Club Q in Colorado Springs, one suspect is in jail.
On Saturday night, a number of musical artists performed at Club Q, which is about 7 miles from the center of Colorado Springs.
Club Q wrote on its Facebook page, "Club Q is devastated by the senseless attack on our community. Our (prayers) and thoughts are with all the victims and their families and friends. We thank the quick reactions of heroic customers that subdued the gunman and ended this hate attack."