Leaked DOCS – Canada Was Ready To Use Deadly Force!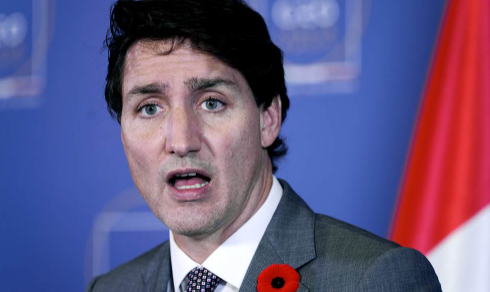 According to documents, during the Freedom Convoy protests in February, Justin Trudeau, the prime minister of Canada, asked about the possibility of using martial law.
Two federal ministers from Canada discussed employing tanks to disperse the demonstrators' peaceful calls to be exempt from vaccination requirements.
The Public Order Emergency Commission examined whether or not using military vehicles to quell the trucker protests was appropriate on April 25.
Canadian citizens were able to comprehend the reasoning for Tredeau's attempt to utilize tanks after Politico revealed that the government had waived cabinet confidence specifically for the investigation.
On February 2, liberal Public Safety Minister Marco Mendicino received a letter from liberal Justice Minister David Lametti asking, how many tanks are you asking for? I just wanna ask Defense Minister Anita Anand how many we've got on hand? "
Lametti asserted that the use of tanks was a joke, despite the fact that Trudeau had just proclaimed martial law at that point.
The Trudeau administration defended the use of wartime tanks by claiming that the nonviolent protesters posed a severe threat to social cohesiveness, national unity, and the country's reputation abroad.
Trudeau said at the time that the Freedom Convoy was different from other political demonstrations, but many viewed his tactics as being similar to a dictatorship.
According to the Prime Minister of Canada, those who oppose vaccinations don't believe in science and are frequently racists and misogynists.