Airlines Push for Single Pilot Flights Despite Safety Fears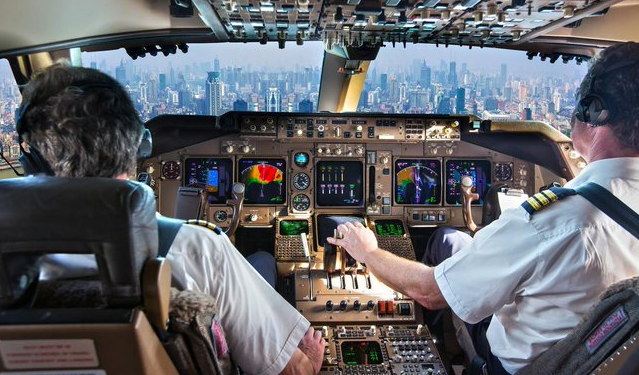 Many nations are pushing the UN agency that oversees international aviation safety regulations to switch to a one-pilot model in commercial flights instead of two in an effort to reduce costs and ease manpower shortages.
The European Union Aviation Safety Agency predicts that this might occur as early as 2027, although it raises safety concerns and puts more strain on pilots.
According to Tony Lucas, a Qantas Airways Airbus SE A330 captain and the head of the Australian & International Pilots Association, solo pilots may become quickly overwhelmed in emergency situations and it may take too long for backup to reach the cockpit.
Airlines Move To Have One Pilot, Not Two, In Cost-Cutting Solution 🤯

I mean what could go wrong?

A pilot recently passed out and died during flight, the copilot safely landed the plane.
Let's just continue to make decisions that make zero sense https://t.co/AiKEOql6VU

— Jess (@MeetJess) November 23, 2022
"When things go awry, they go awry fairly quickly," Lucas remarked, adding that those promoting the change are not the same ones who regularly operate these jets.
Another problem is that if everyone flies alone, there are less chances for less experienced crew members to learn from more seasoned ones.
The EUSA is conducting a safety risk assessment on operations using a single pilot to see what regulations might be necessary to handle problems like fatigue and comfort breaks.
Advanced autonomous systems would also need to be in place to fly the aircraft unaided should the crew become disabled, according to a statement made by the EASA in January 2021.
In a way, this is merely the logical outcome of the long-term trend of increased automation in the aviation sector. A captain, a co-pilot, a flight engineer, a navigator, and a radio operator would have all been present in the cockpit in the 1950s.
Germany and the United Kingdom are two of the more than 40 nations that have requested rule changes. and the EU has mandated that a cockpit with a single pilot is just as safe as one with two pilots.
The main challenge, though, is not whether it is safe to fly with just one pilot, but rather whether passengers would be open to the notion.