Leaked Audio Confirms The Chinese Military Is Preparing To Invade Taiwan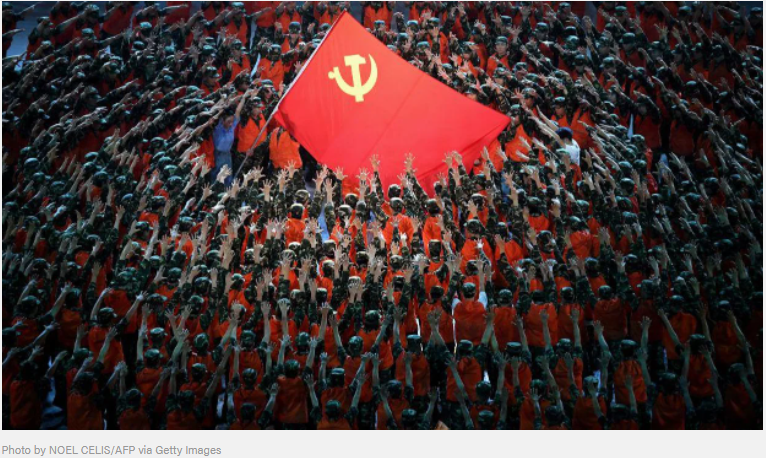 China may soon invade Taiwan, according to leaked audio from a top-secret conference of Chinese military officers.
The first time a tape of a top-secret meeting of China's military leadership has leaked since the People's Republic of China was founded in 1949, an audio clip exposing discussion between officials from China's military, the People's Liberation Army (PLA), has appeared on YouTube.
The footage of the meeting, which includes English translations of what is being discussed, looks to be genuine.
Allies inside the Chinese Communist Party (CCP) and the PLA are said to have recorded the audio. A search is now underway to find the source of the leak.
According to the recording, the Chinese military would have to protect the Pearl River Delta area in Guangdong province during the operation against Taiwan. The province of Guangdong is heavily populated and home to much of China's domestic industries.
The province of Guangdong is frequently referred to as China's industrial heartbeat. Shenzhen, the world's premier business hub and hi-tech capital, is home to digital behemoths Huawei and Tencent Industries. It also encompasses Hong Kong, Macau, and Dongguan, China's furniture capital.
It's plausible to assume that the CCP's defense of the Pearl River Delta is critical to the Guangdong region's and China's overall stability. Large swathes of the Chinese economy will become exceedingly susceptible if these regions are hacked by China's foes.
The invasion would be a major operation, according to some of the leaked audio from the top-secret discussion.
The released tape reveals that the conference was convened to discuss pre-war preparations, as well as a smooth transition from peacetime to war, as well as military mobilization and planning.