Hunter Biden Ordered To Appear In Court For Paternity Case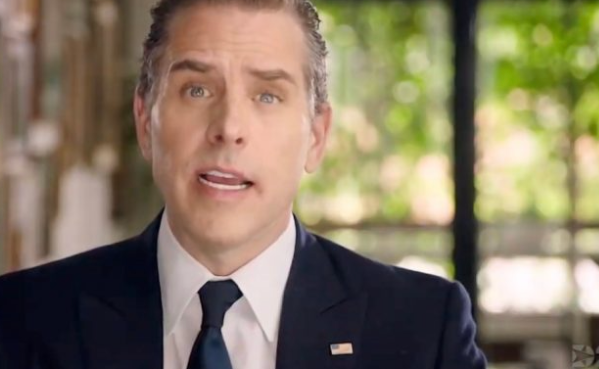 In an unexpected change of events, President Joe Biden's son Hunter Biden has been asked to appear in court in Arkansas for a paternity issue. In the case, which centers around a child support disagreement between Hunter and his ex-girlfriend Lunden Roberts, it is alleged that Hunter has been "playing games" and has withheld his financial information.
Roberts has even asked the judge to imprison Hunter until he obeys the court's directives. Hunter has been ordered to appear in court for the hearings by Judge Holly Meyer in response to the requests of Roberts' attorneys, who maintain that Hunter has not submitted even a single piece of discovery in the continuing dispute.
Hunter Biden, the defendant in the child support issue, is charged with disobeying court orders in a court filing that Lunden Roberts' counsel submitted on Friday. Hunter was charged with deliberately and flagrantly disobeying the court's prior order, which was put in place to make sure he followed discovery instructions, according to Hunter's lawyer, Clinton Lancaster.
"I want both of your clients at every hearing I conduct. I will no longer allow us to excuse clients because it is interfering with the progress of litigation, which is taking way too long to get over simple points," Judge Meyer said.
In Independence County, Arkansas, Roberts sued Hunter Biden for paternity in May 2019, alleging that he was the father of her kid who was born in August 2018.
After initially denying paternity, Hunter Biden consented to a DNA test in November 2019 that revealed he was the child's biological father. The dispute was resolved in March 2020, and the specifics were kept private.
Biden should be imprisoned until he complies with the court's directives or is properly punished, according to Lancaster, who claimed that his acts had violated the court's authority and dignity. Furthermore, despite the fact that the plaintiff has hired an expert, due to Hunter's refusal to respond, the plaintiff is unable to undertake discovery or effectively prepare for trial.
Meyer expressed her displeasure with the attorneys defending Hunter Biden and Lunden Roberts during a Zoom hearing on Monday. Meyer said after Brent Langdon, the legal representative for Biden in the paternity lawsuit, mentioned a laptop that Biden reportedly left at a repair shop.
Hunter will also be required to take a deposition in June, during which Roberts' attorneys would probably question him about his multiple businesses and dubious international endeavors.
Additionally, they'll be curious as to how Hunter's finances could have collapsed given that, under his new identity as an abstract artist, he is able to sell works for up to $500,000 each.
Hunter was forced to submit to a DNA test by Roberts in order to establish that he was the father of Navy Joan during their 2017 liaison, and Roberts ultimately secured a reported $2.5 million settlement from Hunter.