Homeless Men In NYC Are Fuming After Seeing Illegal Aliens Shelter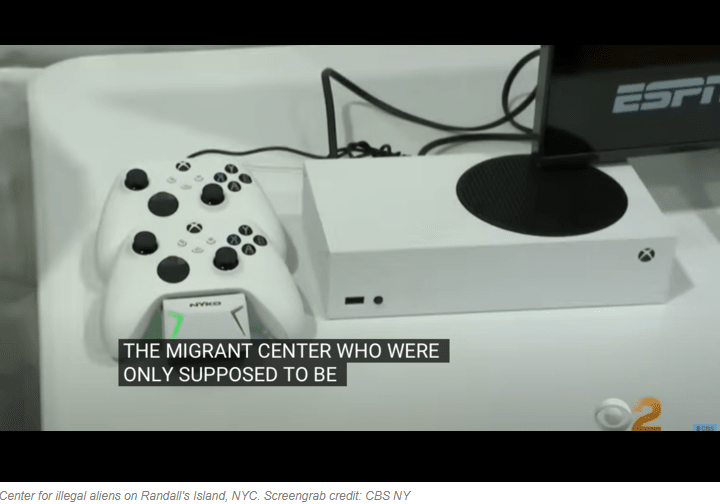 Eric Adams, the mayor of New York City, declared an emergency after receiving several thousand illegal immigrants. Meanwhile, the media is not concentrating on the fact that 203,597 illegal aliens have already crossed our southern border in just the month of August 2022. To handle the surge, Adams has now built a tent city on Randall's Island. On Wednesday of this week, the first 500 single guys were predicted to arrive.
On Tuesday, the city introduced the contentious tent city proposed by Mayor Eric Adams, outlining the amenities provided to migrants who live there, including three meals per day, fluff-and-fold laundry service, and a variety of entertainment options, including TV and video games.
WATCH: After declaring a state of emergency, NYC unveils shelter for 'single adult men' illegal migrants with couches, TVs, Xboxes & 24/7 food & drink

"The meals are all culturally appropriate—it is South American fare," Emergency Mgmt Commissioner Zach Iscol said.

📽️: @fox5ny pic.twitter.com/4UYql7TYp2

— Breaking911 (@Breaking911) October 20, 2022
Additionally, there are two popcorn machines, an Xbox gaming system, ping-pong and foosball tables, board games, and 12 phones with international calling capabilities. Snacks will be offered in addition to the three meals each day, and water, coffee, and tea will always be available. Of course, the meals will change on a regular basis and are acceptable for each culture.
What do American homeless people think of all this, then? They are furious.
Baran Hines, 36, a native of Brooklyn who has been residing in the HELP Meyer shelter since late August, said he sleeps on a rickety bed with a hard mattress and refuses to consume the food provided "because that s-t will kill you."
"The smell is awful on every floor. The bathrooms are terrible with piss everywhere and s–t everywhere. There are flies in the bathroom.The tents look five times better," he continued.
Mayor Eric Adams dismissed the accusations of the homeless men, saying that there will always be people who feel that they are superior than others.