Heartbreaking News For Marjorie Taylor Greene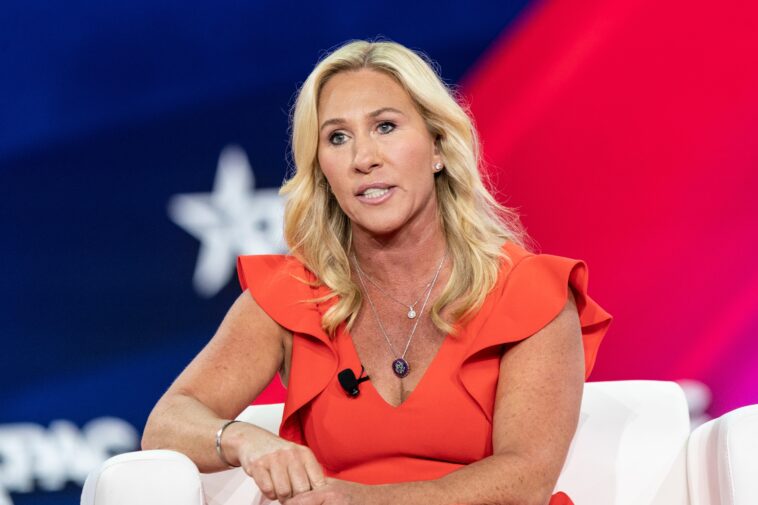 Marjorie Taylor Greene of Georgia, a fiery conservative congresswoman, filed for divorce on Wednesday, claiming that their marriage is irreparably shattered.
According to documents in the divorce petition submitted to the Georgia Superior Court of Floyd County, the couple had reportedly previously separated. Hearing this news is quite sad. But marriage is challenging. It is not an easy task to try to live with two flawed people under the same roof. Even yet, it's painful when a marriage fails.
Perry Greene, who wed Marjorie Taylor in 1995 when the two were both attending the University of Georgia, requested a fair distribution of the couple's assets and debts as well as the sealing of all upcoming court documents to safeguard the couple's privacy.
The parties' substantial interest in maintaining their privacy surpasses the public's minuscule interest in access to the documents, hence the Court should let all files to be made in this matter under seal.
Being a longtime defender of traditional values and a close supporter of the previous president Donald Trump, Greene has been a favorite target of the extreme left.
"Our society is formed by a husband and wife creating a family to nurture and protect. Together, Perry and I formed our family and raised three great kids. He gave me the best job title you can ever earn: Mom."
Marjorie's husband praised her as a wonderful mother and friend in a message he released of his own.
Our family is our most important thing we have done. As we go on different paths, we will continue to focus on our 3 incredible kids and their future endeavors and our friendship."