Hunter Biden's Ex Wife Tells All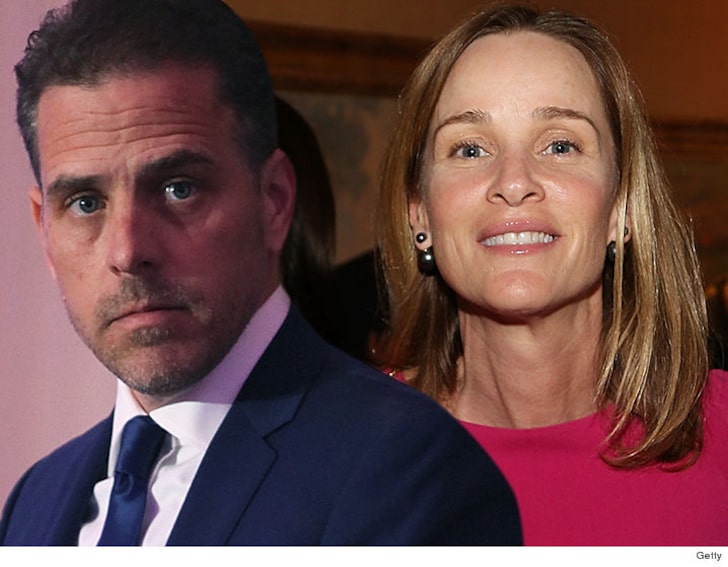 Kathleen Buhle, Hunter Biden's ex-wife, is releasing a new book.
This new book chronicles the child of Democrat President Joe Biden, disclosing drugs, alleged relationships, and stated inappropriate behavior.
"If We Break: A Memoir of Marriage, Addiction, and Healing," the 53-year-old executive's book, will be launched on June 14.
This will be the first time she has discussed their marriage, separation, and consequences in public. She married Hunter in 1993 and the couple had three children before separating after 24 years of being together.
Buhle said that she lost touch of who she was after the marriage has been broken. She said that it was deeply heartbreaking for anybody who witnessed alcoholism, adultery and divorce.
It has been therapeutic for her to write a book and hoped that it brings some light to every individual who struggles with addiction and to empower women who feels that they have lost the sense of individuality during or after a marriage.
Memoir by Hunter Biden's ex-wife Kathleen Buhle details how his cheating, drug abuse destroyed their marriage https://t.co/mtCRhOR5Op pic.twitter.com/T63w08dJUJ

— New York Post (@nypost) January 13, 2022
Hunter Biden, who struggled with cocaine and alcohol, squandered the couple's money on drugs, alcohol, prostitutes, and escorts. According to the book, he even had a relationship with his late brother Beau's wife Hallie.
According to emails obtained by DailyMail.com, Buhle charged Hunter with adultery, being mentally abusive, and using Viagra after discovering his affair with his brother's wife.
Buhle tried for years to assist Hunter overcome his crack cocaine and alcohol addictions before she found he was having relations with his sister-in-law Hallie.
HUNTER'S EX TELLS ALL: Addiction to drugs, booze, sex wrecked marriage, she writes in memoirhttps://t.co/a67PsayVSt

— Fox News (@FoxNews) January 13, 2022