Florida's Child Gender Transition Ban Now in Effect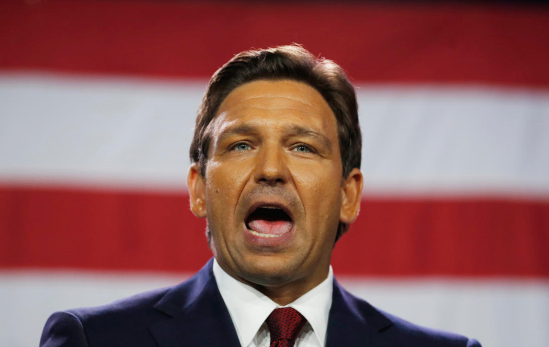 In Florida, minors are currently prohibited from transitioning gender. The Florida Board of Medicine's new policy prohibits minors from receiving gender transition treatments as of Thursday. Furthermore, Republican state legislators in Florida are planning to tighten the restrictions even further.
Individuals under the age of 18 in Florida are not permitted to receive puberty blockers, hormone therapies, or surgeries to address gender dysphoria, according to the law.
Minors who were already receiving gender-affirming treatment prior to Thursday can continue to do so, but the new rule prohibits them from undergoing sex reassignment surgeries from now on.
The nonprofit legal organization Southern Legal Counsel has announced its intention to file a federal lawsuit challenging the state's prohibition. Furthermore, the group is fighting the Medicaid restriction on transgender healthcare coverage in court on May 9th.
Elon Musk on child gender transition: "Every child goes through an identity crisis before their personality & identity crystallizes. Therefore, we shouldn't allow severe, irreversible surgery or sterilizing drugs that they may regret until at least age 18."

Do you agree?

— Collin Rugg (@CollinRugg) March 16, 2023
Meanwhile, Republican legislators in Florida are pushing a bill that would make providing gender-affirming care to minors a felony and prohibit state funds from being used to cover the same care for adults. The House companion bill would make transgender healthcare a focal point in state court custody battles.
BREAKING REPORT: Florida's ban on gender transitioning for CHILDREN UNDER 18 is now in effect..

Do you SUPPORT this law?

— Chuck Callesto (@ChuckCallesto) March 17, 2023
HB1421, the companion bill, is now in the Healthcare Regulation Subcommittee. Similar to Florida, it would make certain gender-related clinical interventions, such as sex reassignment surgeries, puberty blocking, hormone, and hormone antagonistic therapies, illegal for minors. The bill also prohibits the use of public funds for gender clinical interventions and changing the sex recorded on a birth certificate, unless there is a scrivener's error or an unresolvable ambiguity of external biological sex characteristics at the time of birth.
You're not allowed to vote until you're 18 because children can't make logical and well informed decisions. But a child is allowed to have life changing gender reassignment surgery. The doctors and politicians approving this should be charged for child abuse. This won't end well.

— Layah Heilpern (@LayahHeilpern) March 17, 2023
HB 1421 "prohibits persons and entities from expending funds for reimbursement for specified clinical interventions; prohibits changing a person's biological sex on a birth certificate; prohibits gender clinical interventions for minors; authorizes certain individuals to refuse to participate in gender clinical interventions; and prohibits health insurance policies and health maintenance contracts from covering gender clinical interventions."
There are also exceptions to these prohibitions for certain medically verifiable genetic sexual development disorders. Adults who receive gender clinical interventions from physicians must obtain and maintain professional liability insurance.