Florida Gov to Send More Migrants to Dem Areas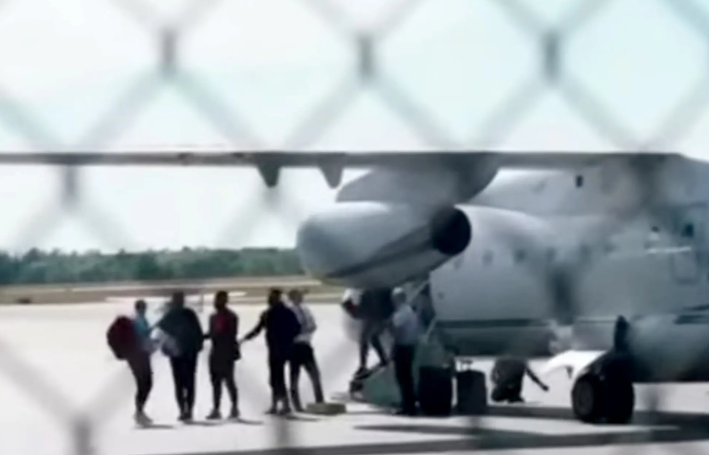 Once the Sunshine State recovers from the destruction inflicted by Hurricane Ian, Republican Florida Governor Ron DeSantis aims to continue sending migrants to Democratic strongholds, according to a spokesman for him.
According to records made available on Friday, two charter flights — to Delaware and Illinois — were planned to take place before October 3.
However, they were canceled after Ian hit late last month, according to Taryn Fenske, director of communications for DeSantis.
"While Florida has had all hands on deck responding to our catastrophic hurricane, the immigration relocation program remains active," Frenske said in an email.
On September 14, DeSantis angered Democrats when he abruptly flew roughly 50 migrants to Martha's Vineyard, Massachusetts.
Left-leaning celebrities and prominent Democrats frequent the island throughout the summer, including former president Barack Obama, who in 2019 purchased a $11.75 million house on the Edgartown Great Pond.
The Florida Legislature approved expenditure of $12 million earlier this year to transfer illegal immigrants from Florida to neighboring states.
Despite coming from Texas, the planes to Martha's Vineyard made a stop in Florida on route.
The Florida Department of Transportation made its records public, and they revealed that DeSantis' paid Vertol Systems Co. of Destin, Florida, $950,000 to organize the additional flights.
According to the records, the business even dispatched a worker to the state capital of Tallahassee to pick up a check for the entire sum after state officials failed to get the documentation required to make a direct transfer.
After the delay, Vetrol pushed back the departure date for the trips till December 1.
The White House admitted on September 20 that it had learned that a planeload of migrants dispatched by DeSantis was scheduled to land at an airfield close to President Biden's $2.7 million vacation house in Rehoboth Beach, Delaware.
However, the jet never made it to Delaware and instead touched down in Teterboro, New Jersey, empty of any migrants.