Federal Reserve Accused of Poor Response to Skyrocketing Inflation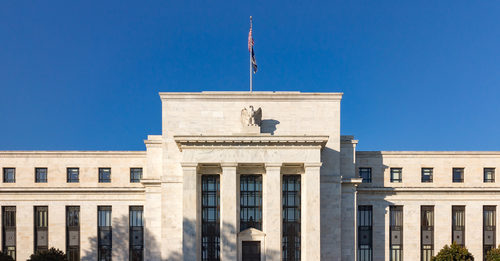 Senator Elizabeth Warren, a Democrat, criticized the Federal Reserve for its inadequate efforts to slow the spiraling inflation that has affected every American.
Warren thinks that if the Fed keeps raising interest rates, the US economy will collapse.
She was reacting to the contentious comments made by Fed Chair Jerome Powell, who advised the public to brace themselves for the agony of unemployment during the next interest rate rise.
#Economy Senator Warren worries that Fed will tip U.S. economy into recession: U.S. Senator Elizabeth Warren (D-MA) gestures as Federal Reserve Chair Jerome Powell testifies before a Senate Banking, Housing, and Urban Affairs Committee hearing on the… https://t.co/IImac7cOXI

— Stratford Management Tokyo, Japan (@stratfordmanag2) August 29, 2022
Warren said the Fed's attempt to raise interest rates will almost certainly cause the US to enter a recession while speaking on CNN's State of the Union. According to Warren, there are a number of causes for the growing inflation in the US.
These considerations also include the ongoing economic harm caused by the COVID-enforced lockdowns and the ongoing supply chain crises in the global economy.
Similarly, the confrontation between Russia and Ukraine and price gouging by large firms are escalating inflation, according to Warren.
Warren therefore asserted that none of these considerations were taken into account by the Fed when developing its anti-inflation approach. Instead, the Fed is putting more strain on the economy, which will lead to widespread unemployment.
Powell this week said that the Fed will "bring pain on households to bring down inflation"

Recall that for every 1% increase in the jobless rate, around 40k Americans will die.

"Some of you will have to die, but that's a sacrifice we're willing to make"https://t.co/0wbafWhyUf

— Peruvian Bull (@peruvian_bull) August 27, 2022
The senator also said that despite the Fed's initiatives, unemployment would continue to rise and inflation would not be at all subdued. People would be in a worse condition as a result of this.
Warren's statements followed those of Fed Chair Jerome Powell, who warned that the forthcoming actions of the Fed would be painful for American families.
Powell stated that both firms and families may suffer as a result of the Fed's vigorous use of all of its instruments.
As one of the six Democratic senators who voted against Powell's appointment as the head of the Federal Reserve earlier this year, Warren is a vocal opponent of Powell.
Warren has referred to Powell as a risky individual and said that he is putting the American banking industry in danger of collapsing.
Warren further asserted that Powell agreed there are other outside variables that contribute to the present inflation. This suggests that in the current economic environment, the need of raising interest rates to control inflation is greatly exaggerated.
The stock market crashed immediately following Powell's speech, with the Dow Jones Industrial Average falling by more than 500 points.