Fauci and Wife's Net Worth Soar During Pandemic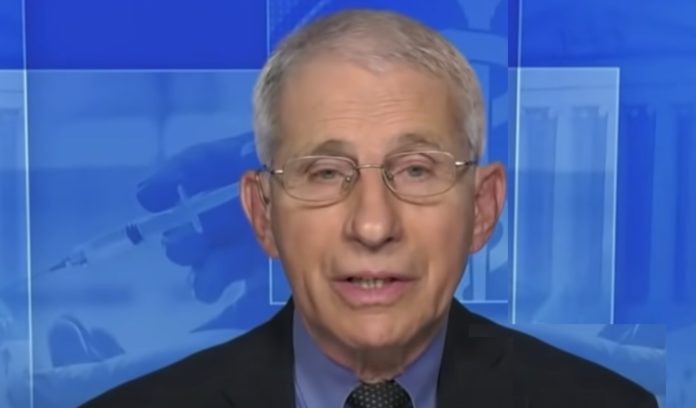 Many people think that Dr. Anthony Fauci and major pharmaceutical firms utilized the epidemic to keep Americans under control and boost their own riches.
By the end of 2021, Fauci and his wife's net wealth had risen to $12.6 million, according to oversight organization OpenTheBooks. In just three years, this is a gain of $5 million.
According to OpenTheBooks CEO Adam Andrzejewski, "While Dr. Fauci has been a government bureaucrat for more than 55 years, his household net worth skyrocketed during the pandemic. Fauci's soaring net worth was based on career-end salary spiking, lucrative cash prizes awarded by non-profit organizations around the world and an ever-larger investment portfolio. Despite becoming a figure of controversy, the system has rewarded Dr. Fauci handsomely. For example, he is the top-paid federal employee, his first-year golden parachute retirement pension is the largest in federal history, and he's accepting $1 million prizes from foreign non-profits."
The values were calculated using Fauci's financial disclosure documents.
In 2021, they had investment profits over $900,000, while in 2020, their portfolios increased by about $800,000.
The money was split across trust, retirement, and college savings accounts, and Fauci invested it in mutual funds without disclosing any specific stock ownership. According to the study, Fauci's account was worth $10.2 million at the end of the previous year after his wife, Christine Grady, invested $2.4 million in assets.
Fauci received generous rewards from charities as well, including $1 million in 2021 for speaking truth to power and protecting research under the Trump administration. According to OpenTheBooks, he kept $910,400 of the prize while just 10% went to scholarship winners. Additionally, he earned $12,500 honors from the American Association for the Advancement of Science's Abelson Prize and the Eliot Richardson Prize in Public Service.
The further filings revealed that Fauci, who is on the board of the publisher and edits the medical book Harrison's Principles of Internal Medicine, was paid $100,000 for the editor responsibilities in 2021.