Evidence of Concentration Camps in Ukraine Emerges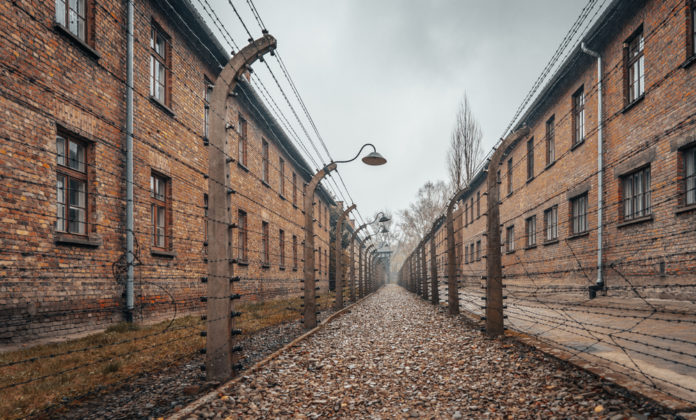 According to the leader of the besieged city of Mariupol, some 31,000 people have been forcefully evacuated and sent to Russian filtration camps in captured eastern Ukraine.
Mayor Vadym Boychenko said on Friday that Ukrainians from the southern port town were being taken to Novoazovsk jail under duress.
"Our only chance to ensure peace and security and freedom in our land is to actually win this war. Otherwise, Russia will have concentration camps all over the territory of Ukraine."

Ukrainian MP Anastasia Radina discusses the continued Russian attacks in Ukraine. pic.twitter.com/rTgs2kZW64

— CNN (@CNN) April 9, 2022
This is a city in southern Ukraine located 40 kilometers from Mariupol and seven kilometers from the Russian border.
The Donetsk People's Republic, a separatist region on Ukraine's eastern frontier that has been battling the Ukrainian army since 2014, includes Novoazovsk. It is backed up by Russian troops.
Satellite images published by @Maxar dated 3/10/22 taken of #Bucha near the Church of St. Andrew clearly shows the mass grave started way before Russia withdrew.

In WWII pictures were taken of concentration camps long before anyone did anything, we must not repeat history! pic.twitter.com/AqFaTpgsKn

— 🇺🇦Skyleigh Heinen🇺🇸 (@Sky_Lee_1) April 4, 2022
Just days before the February attack, the Russian State Parliament passed a bill formally recognizing the self-proclaimed Donetsk and Luhansk People's Autonomous Regions.
Following that, Russian tyrant Vladimir Putin signed the document.
According to Boychenko, Ukrainians have been in the camps for weeks.
As part of the filtering process, fingerprints and biometrics are obtained. According to a Ukrainian news agency's view, they force them to sign a number of documents.
According to the mayor, government employees have been treated particularly harshly.
The United States' representative to the United Nations, Linda Thomas-Greenfield, said last week that she had received trustworthy evidence that backed up the charges of concentration camps.
Ukrainians are being separated from their family and deprived of their paperwork and identification documents, according to her.
According to the municipal council, over 100,000 people are still estimated to be trapped within Mariupol, but evacuation operations have ceased.
Medical routes have reportedly been agreed upon by Russian soldiers, but humanitarian organizations have been unable to reach the city, which has been pounded for almost six weeks.
The US, NATO, and Ukraine have all warned that Russia is planning a big invasion in eastern Ukraine after failing to seize Kyiv.
Ukrainian President Volodymyr Zelenskyy has promised to keep fighting as Russian soldiers prepare for a tough battle in the Donbas region.