EPA Temporarily Halts Waste Shipments From Site Of Ohio Train Derailment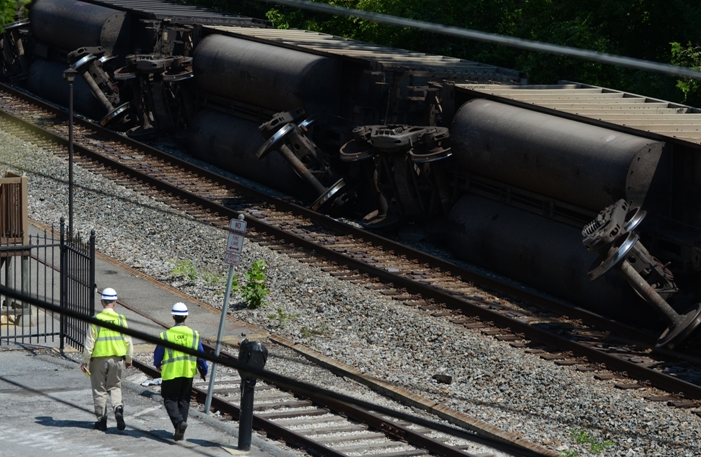 Norfolk Southern Railroad has been transporting contaminated soil out of the site for disposal in other states since the February 3 incident in East Palestine, Ohio. The Environmental Protection Agency (EPA) has issued a stop-order, claiming that the corporation is not permitted to transport dangerous products across state lines.
Three days after a Norfolk Southern train derailed in East Palestine on February 3, the railroad burnt off five vinyl chloride tank cars to avoid an explosion. Since then, the catastrophe site has been cleaned up, with millions of gallons of firefighting water and polluted soil removed. On the other hand, the EPA commanded the business to halt exporting waste outside the state without federal authorization on February 24.
Amid objections from #Michigan authorities who said they were not aware hazardous materials were headed into their state, @EPA ordered a temporary pause on shipments of contaminated waste from the site of the #EastPalestine train derailment. https://t.co/gF72KH9sUe

— The Epoch Times (@EpochTimes) February 26, 2023
Several states had concerns about waste being transported into their regions, and the EPA intervened as a result. Authorities from Texas and Michigan claim that they were not informed of the shipments. In Harris County, Texas, a disposal facility has already received half a million gallons of water; according to Lina Hidalgo, a local judge, "we were told yesterday the materials were coming only to learn today they've been here for a week."
Again, according to state officials, fifteen truckloads of hazardous material were transported to Belleville, Michigan, without complete disclosure.
Norfolk Southern appears to have followed federal guidelines for garbage transfer, says EPA regional administrator Debra Shore. She said that the EPA "did hear from residents who were concerned," though, and as a result, the organization is looking into long-distance shipments.
The EPA approved Norfolk Southern's request to resume shipments to two Ohio trash disposal facilities on February 27. According to Shore, two more facilities — one in Indiana and one in Ohio — can also accept waste from the East Palestine location.
The EPA, meanwhile, maintains that the air and water in East Palestine are not dangerously contaminated. Nonetheless, many are still reporting problems, and more are keeping an eye on the wells that will be drilled this week to look for groundwater contamination.