DeSantis Strips Disney's Self-Governance Status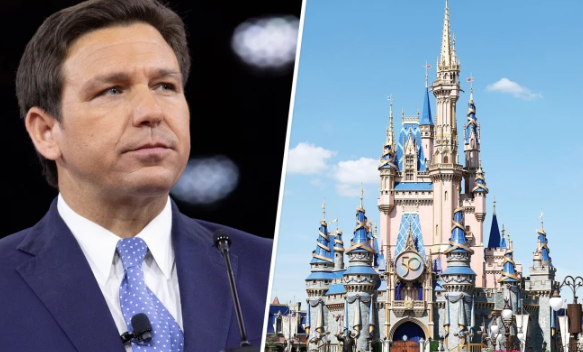 Florida's Governor Ron DeSantis is making big changes to Reedy Creek Improvement District and Disney's self-governance status, both of which are located in Walt Disney World.
In accordance with the new law he signed today, Governor Ron DeSantis will designate five new members to the governing body's board.
Also, the "Central Florida Tourism Oversight District" will replace the moniker "Reedy Creek Improvement District," and Disney would be responsible for paying off hundreds of millions of dollars in outstanding debt for Reedy Creek.
With the creation of the Reedy Creek Improvement District in 1967, Disney has benefited from having its own autonomous administration that is in charge of regulating a number of elements on the Walt Disney World property, such as emergency services, infrastructure, and building permits.
Disney's vocal resistance to the Parental Bill of Rights bill, which was passed under the time of former Disney CEO Bob Chapek, prompted DeSantis' most recent measures.
In a recent address, DeSantis said that Florida will no longer be "inextricably linked to a California-based company," even if Disney's resistance to the law was a "minor annoyance."
Selected speakers were highlighted in a press conference organized today at Reedy Creek Fire Station 4 near Disney Springs to air their complaints about Disney in a rally-like setting.
Misinformation about immunizations, Disney's mask requirement, park reservations, and Disney's support of the LGBTQIA+ community were some of the subjects covered in the discussion.
DeSantis stated that "the reign of the corporate kingdom has finally come to an end" and that he wants "Disney to remain true to Walt Disney's vision" after signing the bill.