DNA Evidence Links Dem Official To Murder Of Reporter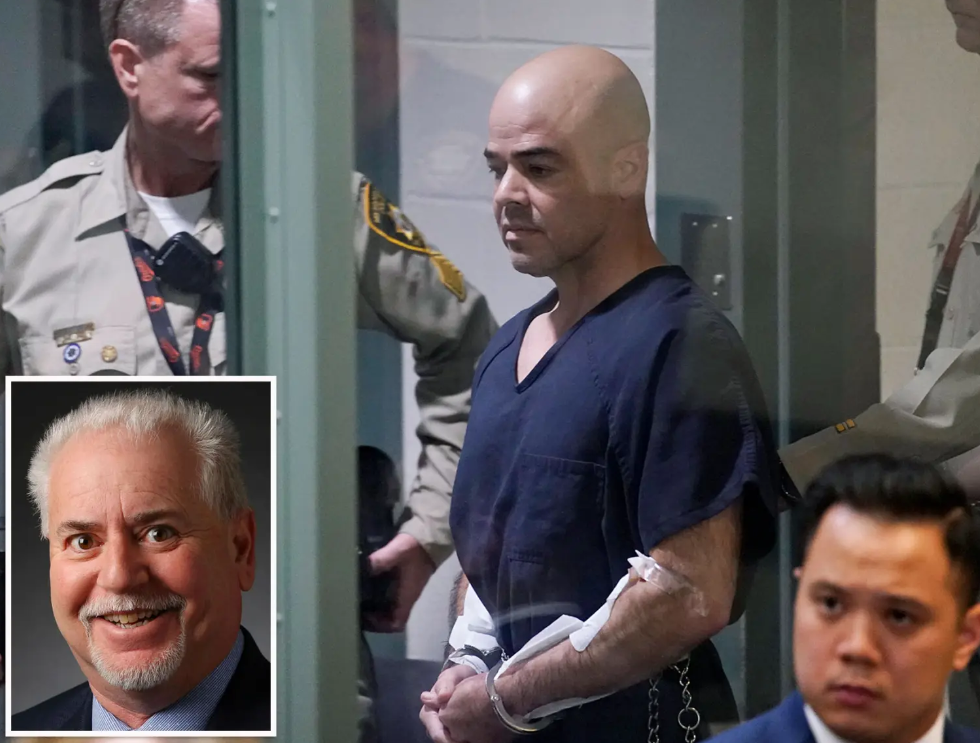 After law enforcement officials said they discovered DNA evidence linking a Las Vegas public official to the murder of investigative reporter Jeff German, bail was declined on Thursday.
According to a CBS station 8NewsNow, Clark County Public Administrator Robert Telles appeared before a court who ordered the 45-year-old to stay in Clark County Detention Center until his upcoming hearing on September 13.
After a two-hour standoff, Telles was apprehended by Las Vegas Metropolitan Police, who discovered evidence that the prominent figure had reportedly stabbed German during an altercation at the residence of the Las Vegas Review-Journal writer.
The seasoned journalist has published several investigative articles exposing misbehavior, including Telles' alleged liaison with his 45-year-old employee Roberta Lee-Kennett.
Judge Elana Lee Graham stated that German, 69, had sustained many defensive wounds during his struggle for survival during the bail hearing in Las Vegas Justice Court.
According to a prosecution, Telles became enraged when his life started to fall apart, and German was stabbed seven times.
According to the Clark County Office of the Coroner/Medical Examiner, German died as a result of many sharp force injuries.
Capt. Dori Koren, chief of the Homicide and Sex Crimes Bureau of the Las Vegas Metropolitan Police Department, said during a press conference earlier on Thursday that investigators discovered DNA evidence on Telles and other incriminating materials inside his home, including a straw hat and a pair of gray sneakers that had been cut into pieces.
According to Koren, the sneaker and hat were ripped up in a way that suggested a deliberate attempt to obliterate evidence.
On August 3, a man was captured on camera leaving and entering German's house while sporting a large straw hat, an orange shirt with reflective stripes, black jeans, and gray sneakers. Around 11:30 a.m.,authorities responded to a 911 call. found the seasoned journalist unconscious and lying in front of his house.
Koren claimed that Telles became even more irate after learning that German was working on further pieces to reveal additional wrongdoings. According to the Las Vegas Review-Journal, the investigative writer recently submitted public records requests for emails and texts exchanged between Telles, Lee-Kennett, assistant public administrator Rita Reid, and consultant Michael Murphy.