Dc Mayor Declares Public Emergency Over Thousands Of Bussed Migrants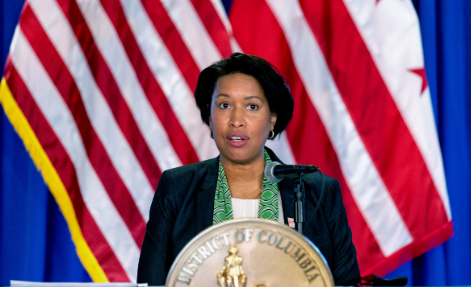 In light of the approximately 9,000 asylum seekers who have entered the district since April, Washington DC Mayor Muriel Bowser declared a public emergency about the busing of migrants to the nation's capital on Thursday.
The proclamation gives Bowser permission to create an Office of Migrant Services that will offer assistance and services to migrants coming from Texas and Arizona to Washington, DC.
According to the announcement, the district will first set aside $10 million for the construction of the new office and will apply for compensation from the federal government.
The mayor's office reports that since April, when Republican Texas Governor Greg Abbott first started bringing buses full of undocumented immigrants to DC in an effort to pressure Democratic leaders and the Biden administration to tighten border controls, about 9,400 migrants have entered the country illegally. Shortly after, Republican Governor Doug Ducey of Arizona started to imitate Abbott.
Since June, Abbott has been transporting migrants by bus to New York City. Last week, it started sending buses to Chicago.
Weeks after the Pentagon again turned down Bowser's plea for help from the National Guard, she made her announcement. In order to assist prevent a protracted humanitarian crisis in our nation's capital brought on by the daily influx of migrants, the mayor twice requested the deployment of troops.
The Office of Migrant Services will build a system, separate from its present homeless assistance system, to accommodate new migrants in addition to providing meals, medical care, and language services.
As Bowser made his announcement, the Department of Homeland Security reported that this fiscal year, approximately 750 migrants had lost their life while attempting to cross the southern border, a staggering number that surpasses the previous year's total by 200.