Chinese Embassy Sends Threatening Letter To Congress Over Taiwan Meeting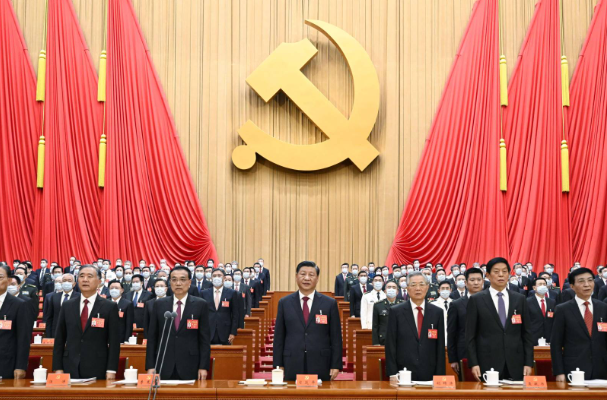 House Speaker Kevin McCarthy and other members of Congress who were scheduled to meet with Taiwanese President Tsai Ing-wen on Wednesday received a threatening email from the Chinese Embassy.
Similar to former House Speaker Nancy Pelosi's trip to Taiwan last year, Tsai has already visited with US senators and will speak with McCarthy this week as well. The embassy's representative to Congress, Li Xiang, sent legislators a nearly four-page email with ominous warnings.
"I have to point out that China will not sit idly by in the face of a blatant provocation and will most likely take necessary and resolute actions in response to the unwanted situation. Let's work together to prevent such a thing from happening. Former Speaker Pelosi's visit to Taiwan last year triggered a serious crisis in the China-U.S. relationship, and the lessons should be learned." Li wrote in a letter.
Tsai arrived in New York City last week and spoke to other Taiwanese residents of the city. Tsai advocated Taiwanese unity and thanked the US for providing security assistance. She asserted that the world would be safer the safer Taiwan was, promising that Taiwan will cooperate with its democratic allies to stay on the democratic road.
China specifically warned McCarthy about the pair's possible meeting on Tuesday, claiming it would violate the "One China" policy.
An official from China's consulate in Los Angeles wrote: "If Speaker McCarthy ignores the international community's broad support for the one-China principle, refuses to draw lessons from others' mistakes, and insists on playing the 'Taiwan card,' it will undoubtedly further damage China-US relations, and even strengthen the strong determination of the Chinese people to unite and fight for national reunification."
Following Pelosi's meeting with Tsai, China conducted military exercises for many weeks. China's air force and navy have surrounded the island in what appears to be a mock assault.