China To Send Troops To Russia For Joint Military Exercises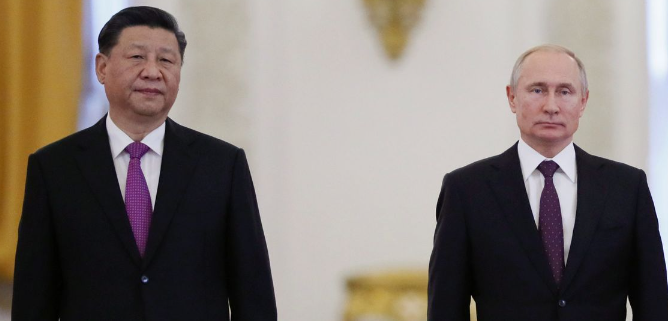 The Chinese defense ministry stated on Wednesday that Chinese forces will proceed to Russia to participate in a combined military exercise with troops from Tajikistan, India, Belarus, and Belarus.
According to Reuters, members of China's People's Liberation Army (PLA) are anticipated to travel to Russia to participate in the Vostok wargames exercise with other nations, the most recent of which took place in 2018. According to the site, the exercises are scheduled to take place in Russia's eastern military zone from August 30 to September 5.
The #Chinese PLA will send some of its forces to Russia to participate in Vostok-2022 joint military exercise, along with India, Belarus, Tajikistan and Mongolia. The exercise is not related to the current international and regional situation: China's Ministry of National Defense pic.twitter.com/wtyMl9RpId

— Beijing Evening News (@BeijingEvening) August 17, 2022
According to the statement issued by the ministry on Wednesday, China's engagement has nothing to do with the current international and regional circumstances. The objective is to increase the level of strategic cooperation between the participating parties, develop friendly and practical cooperation with the armed forces of participating nations, and improve participants' capacity to respond to a range of security concerns.
Wei Fenghe, China's state councilor and defense minister, said in a speech at the 10th Moscow Conference on Tuesday that as the world enters a new phase of upheaval and transformation, the best course of action is to work together to create a community with a common future for humanity.
"Countries in the world must strengthen solidarity and coordination, uphold fairness and justice, safeguard peace and stability, join hands to reject act of hegemony, highhandedness and bullying, and work together to safeguard regional and global peace and tranquility," he continued.
Reuters noted that despite continuous hostilities between Russia and Ukraine, China does not appear to be dodging U.S.-led sanctions against Russia or offer any military support or help throughout the conflict.
The exercises take place two weeks after Pelosi's historic trip to Taiwan, which raised tensions in the area, and as preparations are purportedly being made for a face-to-face meeting between President Joe Biden and Chinese President Xi Jinping later this year.