Chicago Mayor Begging DC for Help With 100 Migrants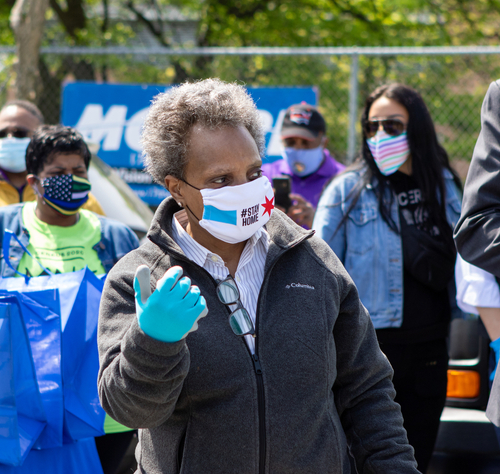 Poor Lori Lightfoot's situation appears to be getting a little worse thanks to Texas Governor Greg Abbott. Abbott has spent the entire summer transporting undocumented immigrants by bus to New York City and Washington, DC. He has now turned his attention to Chicago. They could be prepared to take a bus back to the other side of the Rio Grande after spending a winter in Chicago.
During a press conference last week, Lightfoot said that Texas Governor Greg Abbott is creating a humanitarian disaster with his busing initiative.
In just the month of July, 100 people, or.0005% of all those crossing the southern border, did so. A local carnival's rainy day has 100 attendees.
The number of migrants who arrive in these cities differs greatly from the actual encounters at the southern border.
Lori Lightfoot cant' handle one bus of illegals coming to Chicago pic.twitter.com/RFf0ISux4d

— Sebastian Gorka DrG (@SebGorka) September 3, 2022
According to USBP figures, the southern border witnessed 199,976 migrants in July 2022, bringing the yearly total to 1,946,780.
"President Biden's inaction at our southern border continues putting the lives of Texans—and Americans—at risk and is overwhelming our communities," said Governor Abbott said last week.
Earlier this month, Governor Abbott added New York City as a second drop-off point. In April, Governor Abbott ordered the Texas Division of Emergency Management to charter buses to carry migrants from Texas to Washington, D.C.
Since implementing this busing plan in the spring, thousands of migrants have been transferred to these sanctuary cities, giving Texas' overburdened border communities the much-needed relief they so needed.
Chicago is a sanctuary city and will not refuse services to people based on their immigration status in accordance with its "Welcoming City Ordinance."
Additionally, the city does not mandate that local police assist federal immigration agents.