Chicago Concealed Carry Holder Saves the Day Against Three Robbers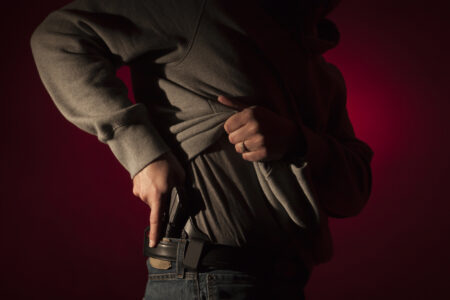 A 56-year-old man in Chicago was lucky to have his conceal and carry license and weapon with him on Monday, December 7th, when he was ambushed early that morning in the Lawndale district of Chicago and had to shoot three would-be thieves who ambushed him.
The concealed carry permit holder was presumably sitting in his car around 6 a.m. on Monday. The vehicle was discovered near the 4700 block of West Arthington Avenue. His vehicle was then approached by another vehicle, this one carrying three kids aged 15 to 18, citing the Chicago Police Department.
There was a Chicago shooting early Monday morning after a concealed carry license holder opened fire at would-be robbers in Lawndale, CPD said. https://t.co/59r7CmK3Ej

— ABC 7 Chicago (@ABC7Chicago) December 6, 2022
One of the three adolescent attackers then left their vehicle and approached the parked automobile in which our lucky concealed carry holder was, holding a weapon at him and demanding that the man hand over all of his things.
However, the 56-year-old was no ordinary victim. He was able to defend and ready to fight instead of handing over his belongings to the criminal. The man drew his firearm and drew a bead on the three attackers after a momentary fight with the teenaged aggressor. He managed to hit all three of them when he opened fire, injuring the three of them.
He struck the driver in the head after opening fire on the vehicle with the youngsters inside. The person in the rear had only a fractured leg. The person shot in the head is in critical condition, the person with the broken leg is in fair condition, and the initial attacker was found a few blocks away with a bullet wound to the shoulder and is now in medical emergency.